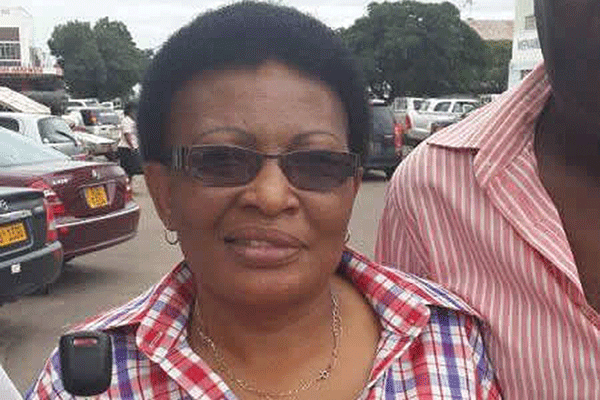 BULAWAYO East legislator, Tabitha Khumalo has said will abide by her suspension from the MDC-T on charges of contributing to the violent infighting that rocked the party on Sunday, culminating in the attack on party leader Morgan Tsvangirai's deputy, Thokozani Khupe.
By NQOBANI NDLOVU
Khumalo, the MDC-T information deputy secretary, yesterday said she would allow the party to complete all the necessary processes of conflict resolution.
"I will abide by the suspension until the necessary processes from the investigation are completed," he said.
"Before that, I will not give any further comment."
Khumalo was suspended from the party on Wednesday alongside deputy treasurer-general, Charlton Hwende and three other youth members for their alleged involvement in the alleged assault of Khupe, party chairperson, Lovemore Moyo and organising secretary Abednico Bhebhe, among others, at the party's Bulawayo offices on Sunday.
On Wednesday, Khumalo issued a statement rallying party members to back Tsvangirai in a coalition of opposition political parties under the banner of MDC Alliance signed in Harare on Saturday.
"I wish to reaffirm my position in support of the decision made by our president (Tsvangirai), whose judgment and wisdom I forever trust," she said in the statement.
"As we wait for the outcome of the investigations, I would like to urge all comrades to remain focused on the work ahead, that of ensuring the success of the coalition which our party entered into."
Tsvangirai has condemned the intra-party violence and promised to act on it, saying the MDC-T "must be different from Zanu PF" that has a sordid history on political violence.
"With the current political dynamics at play, it is prudent that we all put our undivided attention on ensuring that this coalition, which Zimbabweans have been longing for, should at all costs deliver all of us from the bondage of Zanu PF.
With the sad developments coming from Kenya, where our fellow opposition brothers and sisters have once again been rigged (sic), we more than ever need to rally behind our president, Morgan Tsvangirai, and all the coalition partners as we seek to liberate this country," Khumalo said.