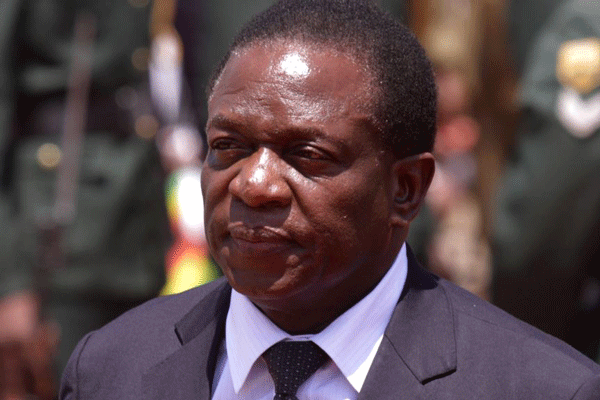 A ZANU PF activist and self-proclaimed ally of Vice-President Emmerson Mnangagwa, Energy Mutodi, was yesterday arrested and charged for causing hostility and planting ill-feelings against President Robert Mugabe in the security forces.
BY XOLISANI NCUBE
Mutodi was detained at Harare Central Police Station and his lawyer, Beatrice Mtetwa, confirmed the arrest, saying the businessman and musician had also been charged with undermining Mugabe's authority and was likely to appear in court today.
"He is being charged with undermining authority of the President by contravention of section 33 of the Criminal Code and causing disaffection among the police force or defence forces in contravention of section 33 of the Criminal Code," she said.
"These arise from a posting he made on Facebook on August 6 titled Why choosing a successor is a difficult job.
"He was initially charged with treason based on an adulteration of the posting by ZimEye (a news website), whose article gives the impression that Mutodi gave an interview to them when they simply gave the Facebook post their own interpretation and their own headlines."
According to the police charge sheet, Mutodi intimated that Mnangagwa was being blocked from succeeding Mugabe because he was Karanga and the Zezurus were blocking him.
The police allege these were false statements meant to engender feelings of hostility towards Mugabe.
In denying both charges in his warned-and-cautioned statement, Mutodi said this was just political commentary and it was inconceivable that a soldier would stop supporting Mugabe because of his statements.
He said his arrest was a gross abuse of the National Prosecuting Authority's prosecuting powers.
While he has been in the public limelight for a while, Mutodi gained notoriety when he reportedly attended a party at Mnangagwa's home in Zvishavane last December, where the Vice-President was pictured carrying a mug written "I am boss", which has given political ammunition to his rivals in Zanu PF.
Mutodi also used his Facebook profile to pour scorn on former Vice-President Joice Mujuru towards the end of her stay in Zanu PF, before claiming missing human rights activist Itai Dzamara was in hiding in Botswana.
The Zanu PF activist has often used his Facebook page to advocate for Mnangagwa to take over from Mugabe.
Last week, Mutodi posted that a coup was likely in Zimbabwe if Mugabe, now 93, does not chose his next successor carefully.
With Zanu PF succession wars raging, Mutodi becomes the latest of Mnangagwa's perceived supporters to be arrested and charged with undermining the authority of the President.