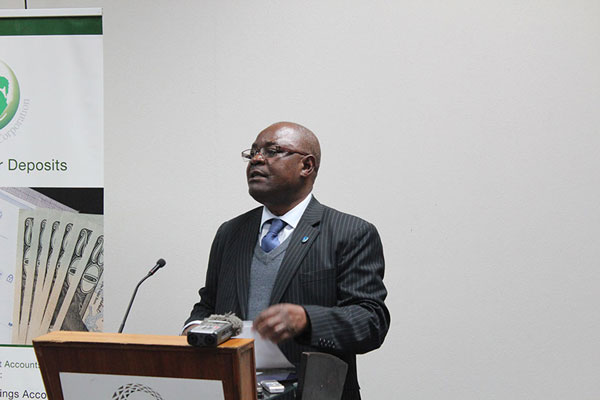 THE Deposit Protection Corporation (DPC) has said the courts have been sluggish in dealing with cases of former directors of collapsed banks who owe the financial institutions huge sums of money, therefore, hampering efforts to recover depositor's funds.
BY TATIRA ZWINOIRA
The DPC said it has been seeking the assistance of the Reserve Bank of Zimbabwe to address the issue, but discussions have largely been unfruitful so far.
DPC CEO John Chikura told NewsDay on the sidelines of an awareness workshop on the 'Operations of the Deposit Protection Scheme' in Harare yesterday the courts' delay were derailing their ability to perform.
"We have to chase those people (former bank directors) to pay. Never mind the bank was closed and to get those people, because some have moved, some would have sold their assets which were provided as security. Some have moved out of the country so we have those challenges to recover but in cases where we find these people, that is why you see we have taken a lot of these people to court to try and recover the money," he said.
"The major challenge for me is delays in the court processes when we take cases to court. We actually need to have commercial courts because the courts that are there now take time to dispose of the cases that go to the courts. In the mean time you want to progress so that you can get to some point where you can pay people and complete the process of liquidation but our courts are very slow."
Chikura said several former directors of seven banks under liquidation were currently being hauled before the courts.
DPC is liquidating AfrAsia Bank Zimbabwe, Allied Bank Limited, Trust Bank Corporation Limited, Interfin Bank Limited, Royal Bank, Genesis Investment Bank and Tetrad Investment Bank.
According to their website, the DPC is currently making payments to six of these banks which exclude Tetrad Investment Bank.
Chikura said some of debtors had been bothering the DPC to give them preferential treatment.
Since June last year, the deposit protection cover limit is now a maximum of $1 000, an increment from $500 per depositor per member bank under liquidation.