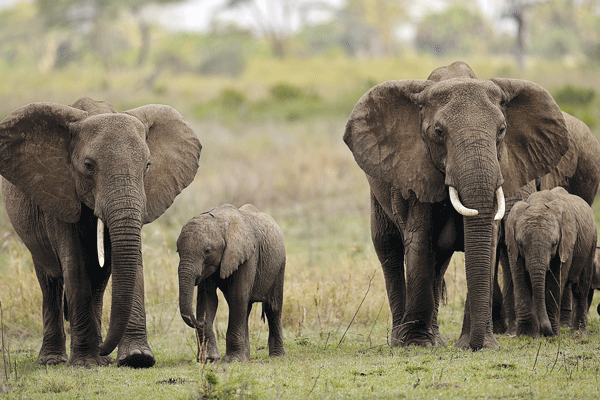 A VICTORIA Falls guide was trampled to death by a domesticated elephant, while preparing for a tourists ride on Saturday.
BY Nokuthaba Dlamini
The now-deceased has been identified as Enock Kufandanda (50) of Chinotimba surburb.
Kufandanda was employed as a guide at Adventure Zone.
Eye witnesses said the incident occurred at a camp where the elephants were kept in Victoria Falls, where they had gone to take the elephants for an afternoon ride.
"I heard him screaming and crying for help, but it was just for seconds. I then rushed to check on him and that is when I met the elephants walking on the road and I spotted Mbanje following from behind covered with blood all over.
"My blood went cold and I already knew what I was about to witness … he was torn apart, all body parts were ravaged," he said, while sobbing.
Brent Williams of Adventure Zone said in a press statement that it was sad to lose a long-serving worker.
"It is with deep regret that we advise everyone that at 14:30hrs on Saturday, our domesticated elephant bull (Mbanje) charged one of our staff members and this resulted in our guide losing his life.
"This was one of our learner guides, who had been employed with us since July 2005, and was an extremely competent staff member, who will sincerely be missed," Williams said.
"The management and staff of Adventure Zone would like to take this opportunity to express our sincere condolences to Kufandanda's family and friends for this tragic event." Williams said the domesticated elephant was shot a few hours later.
"Since this incident, the Zimbabwe Parks and Wildlife Management Authority authorities have destroyed Mbanje.
"There is an ongoing investigation into how and why this incident occurred," he said.
The incident came after another NetOne security guard was trampled by an elephant, while on duty at Victoria Falls-Kazungula Highway in March.