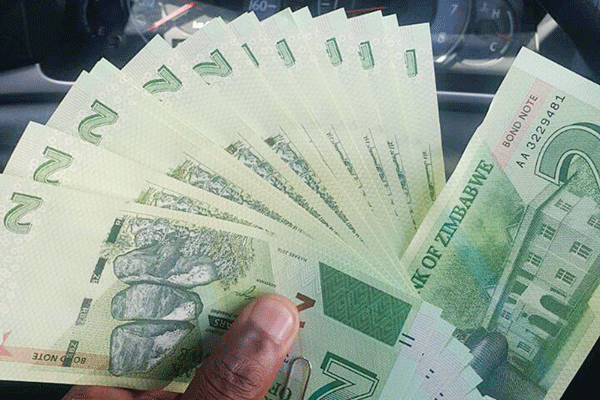 INTERNATIONAL Monetary Fund (IMF) mission chief on Zimbabwe, Ana Lucia Coronel, has expressed concern that growth in bond notes discounts in the parallel sector would increase inflation, which will impact on the supply of certain goods and services.
BY TATIRA ZWINOIRA
Speaking via satellite conferencing on Friday, Coronel said although the discounts have been relatively stale for some time, they have already caused an increase in inflation.
"Even though the government has announced parity of one as one, there is a parallel market function and we have seen some different discounts for the bond notes and the real time gross settlement balances and even on the different bills that are used as a method of payment. These discounts have been relatively stale over time, but even so they have already caused an increase in inflation," she said.
"If the discounts go higher, because the government continues to have deficits and these deficits continue to be financed, this way, then it could be expected that the discounts will go higher. How higher is very hard to know, but what is clear is that higher discounts will have an impact on certain goods and services and, therefore, inflation could go up."
Coronel said there would be a need for limiting the sources of financing the deficit which requires going through fiscal adjustment.
In the recently released IMF Article IV consultations on Zimbabwe, bond notes are trading at a 5 to 7% discount vis-à-vis the US dollar, and electronic balances reportedly exchange at a 15 to 20% discounts and continue to grow.
The report found that combined with the trade controls, the bond notes discounts have led to an uptick in inflation, which has increased to a quarterly annualised rate of 3,4% in March 2017 (compared to 0,7% in December 2016).
The fiscal adjustment that IMF recommended be changed, among others, was curtailing the monetary deficit financing, which could have a rapid and escalating impact on the price level.
IMF revealed during the Article IV consultations, Zimbabwe agreed that deficits at current levels could not be sustained, but brushed it aside as one-off shocks and the country's international isolation.
"Fiscal deficits would continue at a higher than optimal level, which will still force some monetary financing, but the authorities, conscious of the risks of hyperinflation, will restrain the issuance of bond notes. The consequent rise in inflation would have an impact on real wages, thereby restraining the deficit-to-GDP (gross domestic product) ratio," the report said.
"With an over appreciated real exchange rate, US dollars would become increasingly scarce or only be available at a premium."
In such a situation, IMF predicted that the Reserve Bank of Zimbabwe would likely intensify administrative controls to try to enforce parity and ensure that the banking system continues to contribute to deficit financing.