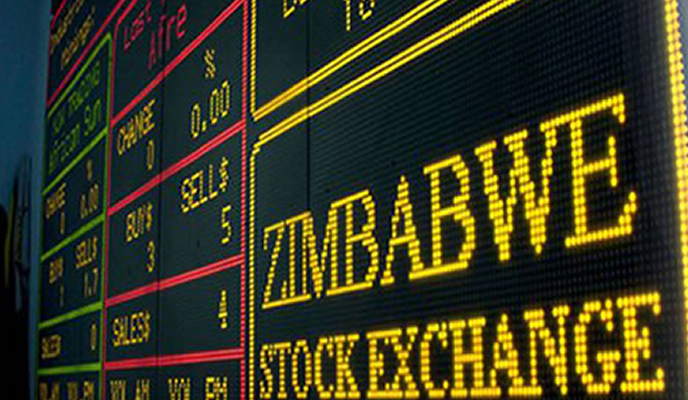 THE Zimbabwe Stock Exchange (ZSE) market capitalisation for the month of June, rose 20,09% to close at $5,99 billion, an IH securities report has shown.
By Fidelity Mhlanga
According to the brokerage firm, the Industrial Index was up 20,72% to 195,97 buoyed by gains in Delta Beverages which rose 33,33%, Econet Wireless Zimbabwe firmed 15,99% and Innscor, up 20%.
The mining index gained 0,23% on the back of a 6,38% gain in Hwange Colliery Company.
Other significant gains were seen in Masimba Holdings up 100%, Hippo Valley Estates up 67,24%, Nampak, up 56,25%, First Mutual up 51,43% and Power speed up 48,94%.
The only loss for the month was recorded by ZB Financial down 2,94%.
Monthly Flows activity picked up significantly during the month of June, as turnover rose 126,04% to $39,75million, average daily trades for the month came in at $1,81 million.
Econet, Delta and Innscor made the biggest contribution to total value traded, contributing 41%, 14% and 10% respectively.
Total volume traded was 311,15 million shares, up 82,15% month on month.
"The liquidity squeeze continued in the month of June, as banks were constantly running out of bond notes, instead issuing coins to customers who continue to queue en masse for cash regardless of withdrawal limits and long winding queues," IH said.
This comes as it has emerged that the non-externalisable surrogate currency is being accepted as legal tender in some retail outlets in Mozambique and is being exchanged for other currencies in some parts of Botswana, South Africa and Zambia.
The securities firm say Axia started partnering with local manufacturers where possible to reduce its forex needs, DGA recently acquired a new distributorship from a local FMCG manufacturer adding $2,5million in revenue monthly.
IH said it anticipates that OK Zimbabwe will continue taking advantage of its partnership with Kawena to circumvent the forex crisis and assist in the procurement of finished goods and equipment.