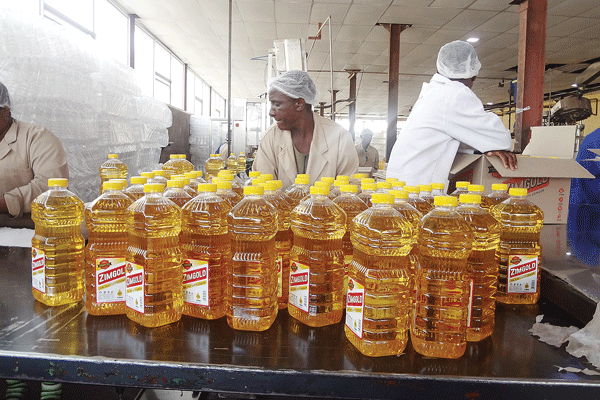 Buy Zimbabwe chief executive officer, Munyaradzi Hwengwere says nothing has changed despite the introduction of Statutory Instrument 64, banning the importation of several locally produced goods.
BY TARISAI MANDIZHA
Speaking at Buy Zimbabwe's 7th annual Buy Summit and Investors Forum in Victoria Falls, Hwengwere said although there was a decline in the import bill and growth in the uptake of local production, nostro accounts have remained pressurised because of supply concerns.
"SI64 was a short term measure and it has not done much to deepen our local value chain," he said.
"Only a few products have an entire value chain. Zimbabwe used to manufacture glucose but not anymore, also not more than 20% of canned products are being done in Zimbabwe. The internal dynamics have not changed. Zimbabwe needs to grow not only in the local market, but also in the regional market by prioritising exports."
Hwengwere said there was need to introduce a rating programme to promote local content.
"We need to begin a local rating programme but there is need for a baseline survey. We need to rate the local content, certify it and make sure that consumers can specify how to promote local production," he said.
Trade expert, Gift Mugano said SI 64 only protected 43 out of 10 000 products.
"SI64 was not crafted from a value chain perspective for example the oil sector still imports soya beans," Mugano said.
"Crude oil in the region of about $220 million per year, at the end of the day there is insignificant local content. We are protecting the cooking oil, but we still import the products to make cooking oil. So we are not doing much."
He said there was need to localise production by introducing legislative measures which will give a minimum threshold to each sector, Mugano said South Africa imposed similar measures and managed to boost its industry.
However, he said the country implemented the laws in line with regional benchmarks and international best practices.
"We just need to align our laws to regional benchmarks and international standards. Nigeria implemented the SI64 measures but it failed dismally due to insufficient capacity of local suppliers to meet targets and the unavailability of sufficient skills to be absorbed by the industry," Mugano said.
Buy Zimbabwe chairperson, Oswell Binha said Zimbabwe needed to redesign the economy based on what the country has gone through.
Victoria Falls mayor, Sifiso Mpofu said more should be done to get as much local products on the shelves as possible "We need to strike a balance between what we import and what is exported. The essence of this idea is to rid ourselves from a dependence syndrome when we have a capacity to contribute to the production chain," Mpofu said.