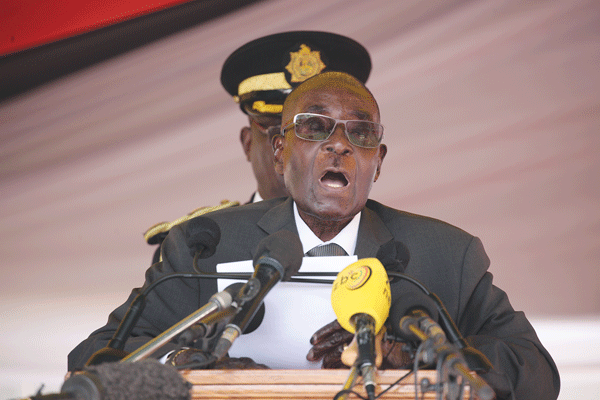 PRESIDENT Robert Mugabe is likely to fly into a raging Zanu PF factional storm in Masvingo today as rival party members continue to haggle over control of his youth rally.
By Tatenda Chitagu
Yesterday, only a handful youths turned up for a pre-rally march, casting doubts on the province's capacity to mobilise the targeted 50 000 people for the rally, the third in a series of Zanu PF-planned countrywide youth rallies to drum up support ahead of next year's general elections.
The party's top youth leaders, among them Kudzanai Chipanga and political commissar Innocent Hamandishe, were conspicuous by their absence during the march.
Provincial youth league chairperson Norbert Ndaarombe downplayed the low turnout at the march, saying it was all systems go for today's event.
"Everything is under control and is in place for the successful hosting of the event. Some of the youths are coming later today and early tomorrow," he said.
Meanwhile, hotels and lodges in and around Masvingo recorded 100% bookings, with the Great Zimbabwe University providing accommodation for some of the delegates.
"Many people made reservations for accommodation and we are fully booked at the moment," a Masvingo hotelier, who declined to be named, said.
Vendors also said they were expecting to make rich pickings from the event, as they lined up various wares for sale at the rally venue at Mucheke Stadium.