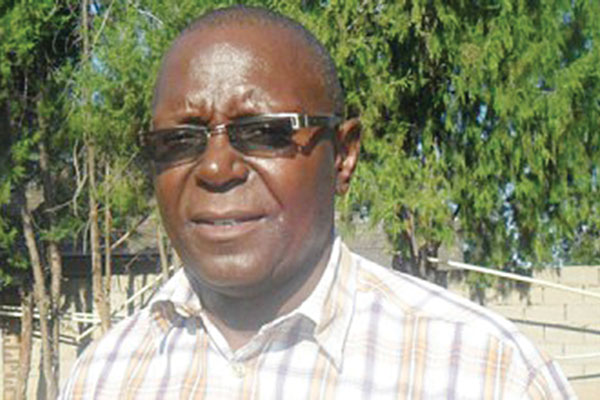 FORMER MDC-T Senator Matson Hlalo claims that he was fired from the opposition party because of his tough stance against corruption.
BY SILAS NKALA
Hlalo, who has joined the Tendai Biti-led People's Democratic Party, as a national executive member told Southern Eye at the weekend that the MDC-T was not comfortable with his anti-corruption drive, hence, the decision to fire him.
"My dismissal from MDC-T was to usher in corruption in Bulawayo because we were not going to allow corruption to be filtered in, having had vast experience in running the affairs of the city for 14 years, then it now became a council where anybody could be a councillor," he said.
"When we joined the council, you would not be allowed to be a councillor without any property. You had to have property for you to be a councillor. But the crop we got in 2013, ushered in youths some of them still living in their parents' houses. They are now councillors, so corruption was inevitable to creep in and that is what I find difficult that they will continue to have such people to represent the people and people will not allow such people to lead them."
Hlalo was fired from the MDC-T in February last year after he approached the High Court contesting the appointment of Gift Banda as the party's Bulawayo provincial chairperson.
He said the MDC-T's support base was shrinking, as the electorate was angry over the high levels of corruption among its officials.
"I am sure there is a lot, remember in 2000 the voting numbers were high, but now the numbers have faltered because people are not fools, if they see that people who come to ask for their support are not worth their vote they will not vote for them," Hlalo said.
"We now want to go back to the people and tell them that it is now going to be a different ball game in which we call upon all to join us. I refused to continue being a Senator through challenging corruption and patronage in Bulawayo. So people know that when I come to represent them I mean service to them I am not after getting money."