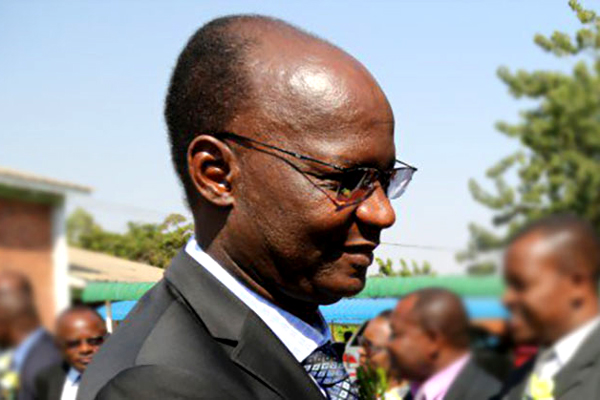 Higher and Tertiary Education minister Jonathan Moyo's application seeking to challenge the Zimbabwe Anti-Corruption Commission's (Zacc) powers to arrest him on allegations of fraud and abuse of office, yesterday took a different dimension, with the Constitutional Court (ConCourt) suggesting he ought to have challenged the institution's arresting powers in the Magistrates' court first.
BY CHARLES LAITON
Chief Justice Luke Malaba asked Moyo's lawyer, Advocate Lewis Uriri why his client opted to file a constitutional challenge as opposed to challenging the legality of his arrest before a magistrate.
Justice Malaba said Moyo ought to have challenged his arrest by Zacc in the lower court, since magistrates were allowed by the Constitution to preside over a suspect's matter and determine the legality of their arrest.
"Do you agree that all this argument, if valid, would have been properly placed before a magistrate . . . the Constitution says within 48 hours an accused person must promptly be taken before a magistrate? Why did you not go to the magistrates' court and challenge the arrest?" Justice Malaba asked, with Uriri saying his client's right to liberty was so fundamental that the threats by the Prosecutor General's Office to have Moyo indicted for trial prompted him to approach the ConCourt, as the court of first instance.
In his submissions, Uriri insisted Moyo's arrest was unconstitutional, since Zacc had no arresting powers and can only investigate matters and recommend to the police to effect arrests.
Uriri also accused acting PG, Ray Goba, of having instructed and/or directed Commissioner-General of Police Augustine Chihuri to arrest Moyo alongside his co-accused, his deputy, Godfrey Gandawa.
Uriri further said the arresting officer, Munyaradzi Chacha, had no authority to arrest Moyo, as he had been seconded to the commission by the police.
"Chacha or anyone from Zacc never formulated an opinion that applicant (Moyo) had committed an offence warranting his arrest . . . They also did not have powers to arrest, but simply acted on the unlawful instruction by the acting PG," Uriri said.
But Goba's lawyer, Advocate Thembinkosi Magwaliba denied that Chihuri had acted on his client's instruction, saying the acting PG acted in line with his constitutional mandate.
"Applicant is not entitled to the relief he is seeking against fourth respondent (Goba). Applicant must prove violation of his constitutionally entrenched rights, which he has not done," he said.
"The applicant says he was arrested and the Criminal Procedure and Evidence Act provides a very effective remedy. He must have challenged his arrest before a magistrate and if the court had found his arrest was unlawful, he ought to have been released promptly."
Magwaliba further said it was not an offence for the acting PG to formulate an opinion that Moyo had committed an offence and instruct the police to arrest.
Commenting on the warrant of search and seizure, which Zacc used at the Zimbabwe Manpower Development Fund (Zimdef) offices, Magwaliba said the commission had the right to use them since they had nothing to do with Moyo and had not been challenged by Zimdef itself.
Attorney-General Prince Machaya, Chihuri and Chacha's lawyer, Vernanda Munyoro also urged the court to dismiss Moyo's application, saying he was not properly before the court, since he had not exhausted all the available remedies.
After lengthy arguments by the legal practitioners and interaction with the court, judgment in the matter was reserved. Moyo and Gandawa are facing allegations of siphoning over $400 000 from Zimdef.