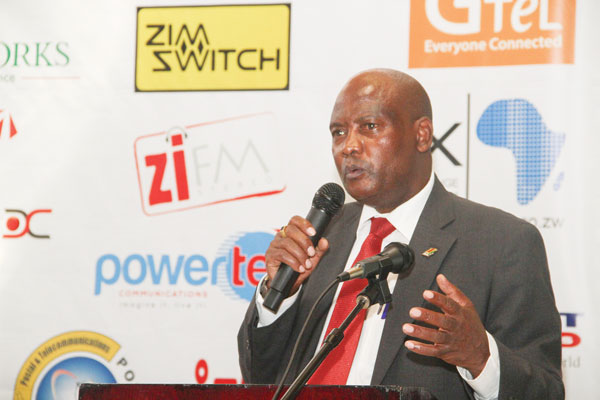 THE government is in the process of engaging investors to raise $250 million to fund the construction of 600 telecommunications towers across the country and avert poor mobile network connectivity, an official has said.
BY MTHANDAZO NYONI
In an interview with NewsDay, permanent secretary in the Ministry of Information Communication Technology, Postal and Courier Services, Sam Kundishora said the government was working to ensure that funds were raised from the investment community.
"We have to seek funding from investors and that is the process we are engaged in at the moment. So it's a programme which is on-going definitely, but it's very difficult to tell you that you would see the $250 million project implemented in 2018, for example. It will be very difficult to say that," Kundishora said.
"But we are working hard to ensure that the funds are raised from the investment community and once that is done we will let you know."
Recently, ICT minister Supa Mandiwanzira revealed that the government has approved a $250 million project to build more than 600 towers and base stations across the country.
He said the project should be able to address challenges of poor mobile network coverage.
Mandiwanzira said the project was being conducted by the Postal and Telecommunications Regulatory Authority of Zimbabwe to ensure cellphone services were available in remote areas through infrastructure sharing.
Kundishora said: "We have also received complaints in areas where there is poor mobile coverage, and those are issues we are trying to address. We have also talked to the regulator because the regulator has to monitor those aspects and the regulator has to speak to the operators concerned. So this is an on-going exercise and we believe that operators are doing something about it."