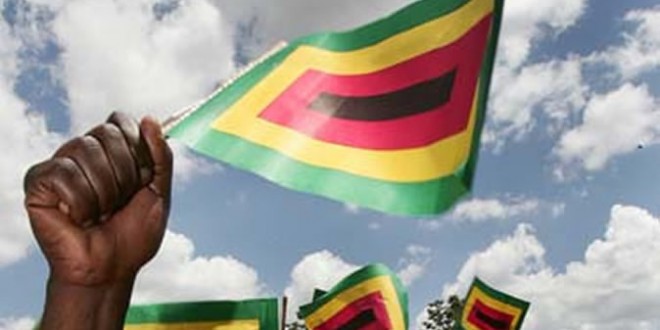 ERNEST Nxumalo, a village head-in-chief in Jahana's area in Shangani had his homestead destroyed on Sunday, while his family members were attacked by suspected Zanu PF supporters, who accused him of seeking to accommodate former villagers who relocated to Nkayi district.
BY SILAS NKALA
Nxumalo said about 200 suspected ruling party activists stormed his home around midday on Sunday armed with axes, mattocks, and knobkerries and indiscriminately assaulted his family members including his 82-year-old mother and 13-year-old nephew before pulling down his huts.
"They brought to my home several villagers who faced similar accusations whom they assaulted and told them to go, while dripping with blood. They destroyed my huts with axes, mattocks and other tools," he said.
"They were led by known Zanu PF activists. They assaulted me on my arm. They also assaulted my 82-year-old mother Silela, my 13-year-old nephew Panashe Neka and my wife," Nxumalo said.
"My nephew was seriously injured on the cheek, doctors say he sustained a fracture on the head and is admitted at the United Bulawayo Hospitals. My mother was assaulted on the knee. I reported the matter and police officers from Gwanda came and recorded statements from my family and other villagers. The leaders of the gang were picked up by the police, but as of today (Tuesday) I noticed they have been released and are around."
In April this year, some villagers in the area were again attacked by suspected Zanu PF members who accused them of sympathising with the returnees who were seeking to relocate to Shangani after their forefathers were forcibly evicted and dumped in Nkayi district during the colonial era.
Matabeleland South provincial police spokesperson, Inspector Philisani Ndebele yesterday declined to comment over the latest attacks, referring all questions to national police spokesperson Chief Superintendent Paul Nyathi.
Efforts to contact Nyathi were fruitless as his mobile phone went unanswered while his boss Senior Assistant Commissioner Charity Charamba said she was unaware of the incident.
"I am not aware of that, I am hearing it for the first time, you may contact Matabeleland South, they may have the details," Charamba said.