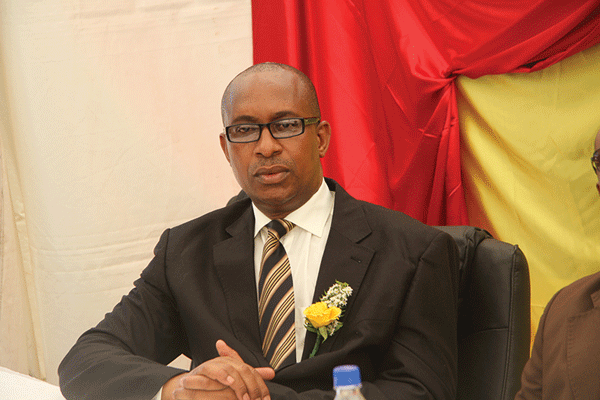 OPPOSITION parties yesterday blasted President Robert Mugabe over his decision to blow taxpayers' money travelling with a large entourage of more than 50 people to a United Nations-hosted oceans summit in the United States, when the country is nowhere near an ocean.
BY RICHARD CHIDZA
Mugabe took with him his wife and 53 other officials mainly security details to a conference that opposition groups argue has no economic effect or benefit to the country. State media, however, described the conference as "key."
MDC-T spokesperson, Obert Gutu said Mugabe no longer cares for Zimbabwe.
"He has totally lost the plot and closed his heart to the country and people. Zimbabwe needs to be liberated from this dictator. The only solution available to Zimbabweans is an irreversible removal of Mugabe from power. Even those in Zanu PF need to be liberated from the yoke of their leader's tyranny," he said. "We know it is about the per diems for Mugabe's staffers and the looting continues."
Gutu's sentiments were echoed by National People's Party spokesperson, Gift Nyandoro, who said Mugabe's continued foreign jaunts could be a sideshow meant to overshadow the 93-year-old leader's growing need for specialist care.
"We should not be surprised that Mugabe will make a stopover in Singapore for another of his numerous health check-ups," he said.
"This reflects Zanu PF's skewed priorities and the continued misuse of our country's resources given that our country is landlocked. Surely, of what substance and contribution can Zimbabwe make to an oceans summit when the government is failing to address basic needs of the people? The country's infrastructure is a crying shame, our people are sleeping in bank queues and our health delivery system is dead. Clearly, this visit is another of Mugabe's ploys to loot the national purse."
People's Democratic Party (PDP) spokesperson, Jacob Mafume also trashed Mugabe's latest foreign jaunt.
"Unless we want to annex a neighbouring country and administer its oceans, then what are we doing there. Maybe, Mugabe got confused when he officially opened Tokwe Mukosi Dam. He probably thought that Zimbabwe had built an ocean against the wishes of the imperialists.
"Scarce foreign currency is being used on these trips to the detriment of the nation has not benefitted the nation nor will it benefit the nation. The fascination with meetings and conferences is of infantile proportions," he said.
Mugabe has blown over $20 million in foreign travel in the first half of 2017 alone.
Two weeks ago, he was in Mexico for over a week to attend the United Nations Disaster Risk Reduction conference.
The Zanu PF leader reportedly left the conference in a huff after being refused a chance to address the gathering.
Mugabe normally takes advantage of such international fora to ridicule the global body as well as Western countries.