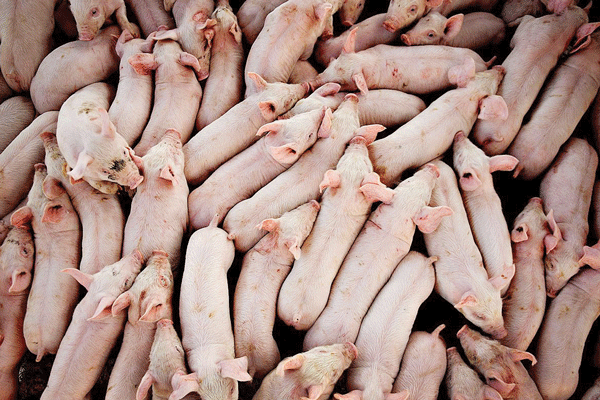 THE number of slaughtered pigs slumped by 7,5% in the first quarter of 2017 due to the prevailing cash crisis and high costs of production, an industry official has said.
BY MTHANDAZO NYONI
Pig Industry Board, director, Andrew Shoniwa, told NewsDay that a total of 37 992 pigs were slaughtered in registered abattoirs during the first quarter of the year, which was 7,5% lower compared to the same period last year.
The quantity of pork produced through registered abattoirs during the period under review was 2 540 112kg. This was 12,1% lower than that the tonnage produced in 2016, he said.
"The main challenge is the high production cost, which renders locally produced pork not price competitive on the regional market."
"The current cash shortage is also affecting small butchery outlets, which do not have point-of-sale machines. There have been periodic stock outs of imported feed ingredients and drugs."
Zimbabwe is grappling with cash shortages that have seen many local banks putting withdrawal limits of between $50 and $80 a week.
Shoniwa said the pig industry was enjoying good producer and wholesale prices.
"The producer and wholesale prices increased in the first quarter. The producer price is currently around $2,90," he said.
Shoniwa said the second quarter promises to be good because an expected bumper maize harvest, which is likely to result in increased pig production.
In addition to high production costs, Shoniwa said there was the issue of falling disposable incomes and lack of medium to long term finance.