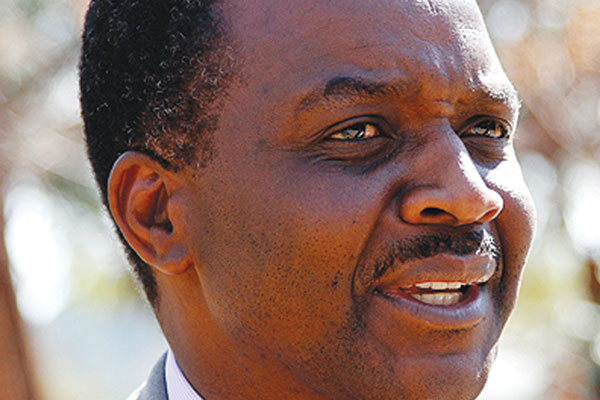 OPPOSITION parties have urged their supporters, particularly youths, to actively participate in next year's general elections, saying boycotting the plebiscite would be an indirect endorsement of the Zanu PF misrule.
BY SILAS NKALA/VENERANDA LANGA
The calls came as opposition leaders are planning to enter into a coalition deal that would see them sponsor a single candidate to challenge Zanu PF's President Robert Mugabe in next year's presidential race.
People's Democratic Party chairperson, Lucia Matibenga, told party supporters during Africa Day commemorations in Bulawayo last week that opposition parties could not risk boycotting the upcoming elections, as that would inadvertently extend Zanu PF rule.
"Everyone in Zimbabwe has a reason to be angry with Mugabe and his Zanu PF. If you are not angry with Zanu PF it means you are not alive or you are not normal," Matibenga said.
"When your children are struggling to go to school because you have no money, when you have no job to get paid and struggle to get cash, you have a reason to be angry. You must come out in numbers to vote against Zanu PF.
"At the moment all of us in Zimbabwe are not registered to vote. When the Zimbabwe Electoral Commission comes out to register voters we must all go and register as voters. This is the opportunity given to all of us to change government. Do not tell us that you did not vote. Some are saying they do not support Zanu PF, but do not go to vote. You must simply tell us that you have voted for Zanu PF, because by not voting it means you are saying the status quo must prevail."
While addressing a different forum in Harare last week, Mabvuku/Tafara MP James Maridadi (MDC-T) also decried the apathetic behaviour of youths during election time.
"The issue that pains me is that people are saying the youths are the game-changers in our country, but when elections and voting day comes the youths will be playing a game of pool," he said.
"Then after elections they say we want jobs, but where would those jobs come from if youths do not participate in choosing leaders?"
Maridadi warned youths against being used as tools to perpetrate political violence during elections.
"You must stop begging for money for beer from political leaders, or engage in political violence," he said.