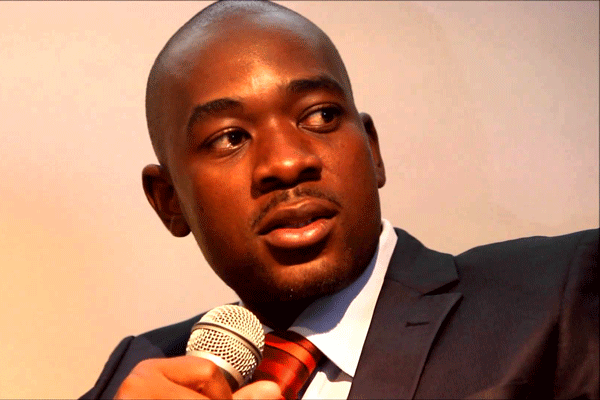 MDC-T vice-president, Nelson Chamisa, has turned down an honorary doctorate degree offered to him by an obscure British institution called the Commonwealth University.
BY BLESSED MHLANGA
Chamisa had been invited to the awards ceremony scheduled for June 16 at the Rainbow Towers in Harare.
"You have been invited because we recognise your exceptionally meritorious contribution in your chosen field. In recognition of your achievements, the Commonwealth University proposes to award you the honorary doctorate degree as part of the activities combined with your participation in this potentially rewarding top leadership seminar," read part of the invitation letter to Chamisa.
To facilitate the process, Commonwealth University chancellor, Michael Addison advised Chamisa to pay $3 500 to enable him to attend a leadership seminar before the graduation ceremony.
But, the Kuwadzana East MP, a lawyer by profession, snubbed the offer, saying he did not subscribe to the notion of honorary degrees, particularly from little-known institutions.
"I believe in working and achieving and, if I am going to be awarded, it has to be done from a respectable university," he said.
Early this month, Harare mayor, Bernard Manyenyeni snubbed a similar offer from a Dubai-based institute, Dubai Leadership Summit, arguing he would rather earn it through his own academic research.
However, Zimbabwe Tourism Authority boss, Karikoga Kaseke accepted a similar honorary degree from the Commonwealth University.
This comes as title-seeking Zimbabweans have been warned against acquiring educational qualifications from dubious local and international institutions, as they will not be recognised in the country.
Higher and Tertiary Education minister Jonathan Moyo recently said the government will soon introduce a law to punish people receiving degrees from unaccredited institutions.
Moyo warned that the proposed law would apply retrospectively, which means several high-ranking government officials, including ministers and celebrities, could be in soup for possessing fake degrees.