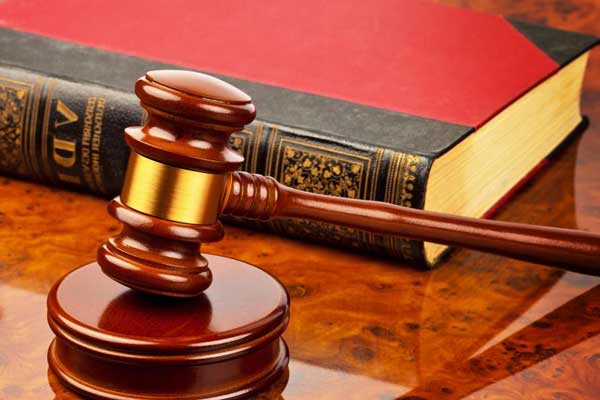 HARARE magistrate Joy Chokodzore yesterday refused to accept the withdrawal affidavit of former Public Works deputy minister Aguy Georgias' daughter, who had caused her brother's arrest on assault charges, saying she needed to be counselled first.
BY DESMOND CHINGARANDE
The magistrate ordered the late Georgias' siblings Ionna Kuriakitsa and her brother Harry Moulder to go for counselling before the withdrawal affidavit could be considered.
Chikodzore's ruling came after the State, represented by Devoted Gwashavanhu-Nyagano, and defence lawyer Obert Mawadze consented to the postponement of the matter to May 26 to allow the two to be attended to by counsellors.
However, Ionna had submitted in her withdrawal affidavit that she now felt the matter should not have gone to the courts as it would divide the family.
"I wish to have charges I laid against Harry Moulder for domestic violence and assault withdrawn after plea. We have had to be counselled and as sibling's I feel it will not be good for the family," Ionna said in her affidavit.
"It will be in the interests of the family if we resolve our differences as a family, not at courts."
Ionna sought to withdraw the matter after her brother had hit back at the allegations saying she was being influenced by her boyfriend Grace Mugabe's son Russell Goreraza to make his life miserable.
It is the State's case that on April 29 this year at around 8pm, Ionna had a misunderstanding with Harry over her decision to deny Harry's children food.
It is alleged Harry went out and later came back with a bottle of whisky and upon entering the kitchen found Ionna with her sister Amanda.
The State alleges Harry then asked Ionna why she was not dead and she did not reply and she walked out of the kitchen to her bedroom, but Harry followed her and then assaulted her with open hands and fists.
It is alleged Ionna then took a walking stick and hit Harry on the forehead resulting in his injuries after which she proceeded to make a report, leading to Harry's arrest.