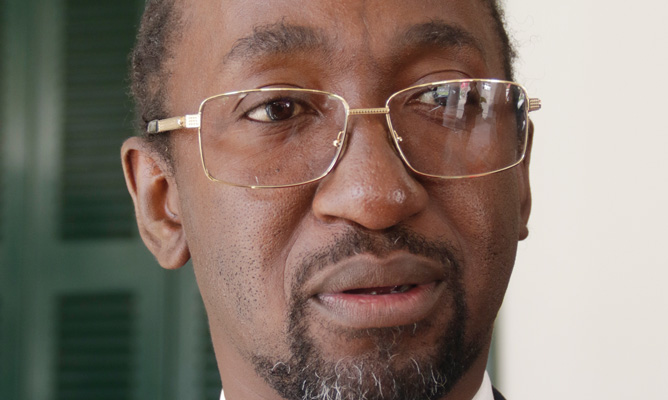 PRESIDENT Robert Mugabe's nephew and Youth minister, Patrick Zhuwao, has all but admitted that the Zanu PF government has failed to honour its 2013 pre-election pledge to generate 2,2 million jobs, saying the only job available now was making spikes for the police.
BY NUNURAI JENA
Zhuwao told guests at a youth meeting in Norton last week that his ministry had noted with concern that the majority of unemployed youths roaming the streets were highly-educated.
"One of the things that I have found, which is rather sad, is that the most disempowered psychologically, mentally and intellectually are the ones that are degreed. From a practical point of view, a lot is expected from them by the families and the community because of the education invested in them. But unfortunately the only job available is to make spikes and sell them to the police" he said.
Zhuwao said his ministry was creating empowerment hubs throughout the country to help youths who might have dropped out of formal education at different stages.
Zhuwao said present-day youths had a big role to play in shaping the country's economy just like their yesteryear peers, who fought in the liberation struggle.
His ministry has joined hands with the Zimbabwe Youth Council to form the Zimbabwe Champions and Heroes of the Economic Empowerment Revolution (ZimCHEER) — an initiative to identify, acknowledge and celebrate Zimbabwe's young entrepreneurs.