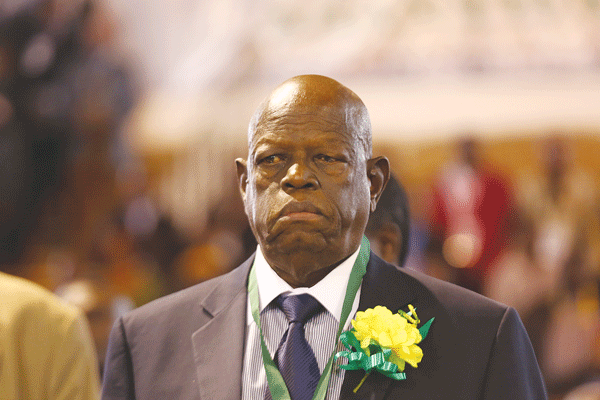 WAR Veterans minister Tshinga Dube has said he would soon start lobbying the Finance ministry to take over and administer payment of school fees for former fighters' children, claiming delays in the disbursement of the money to his ministry were causing him sleepless nights.
BY BLESSED MHLANGA
By the end of last term, war veterans' children owed in excess of $37 million in outstanding school fees with the debt expected to grow by $6,6 million when schools reopen for the second term this week.
"We have been getting calls nearly every day on the state of school fees from worried war veterans and schools who want their money. There is nothing much we can do except wait for Treasury to disburse the money they promised us, but unfortunately all we get are promises," Dube said, shortly before he was taken ill.
The minister said he would get better sleep if the Finance ministry takes over the payment of fees, instead of letting him deal directly with the schools.
"It has made our work more hectic dealing with school heads and college principals. Some understand us while others just don't especially those in private schools. It would be less hectic if the ministry of Finance just takes over that bit," he said.
Last term, Dube convened a joint Press conference attended by officials from the Finance, Higher Education and the Primary and Secondary Education ministries to clear the air on the outstanding fees and pleaded with heads of institutions not to chase away war veterans' children over the arrears.
Dube, who was taken ill last week, said his ministry was also battling with unpaid medical and funeral policy bills for war veterans.
"We are a welfare ministry and we take care of funerals and medical bills for our members and we owe health institutions and funeral homes for some of the work, but I don't have the figures off hand," he said.