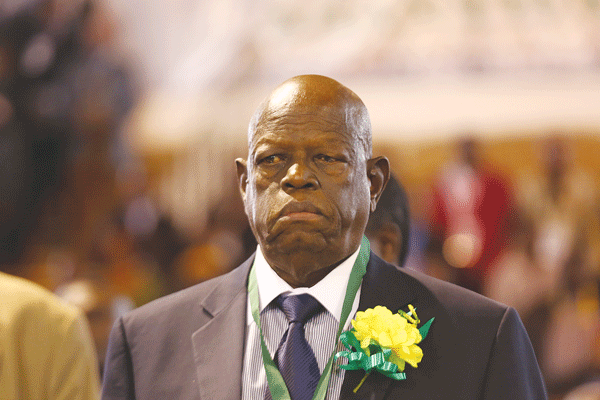 WAR Veterans minister Tshinga Dube was this week hospitalised at a Harare private medical institution following complications to his health, NewsDay has established. He was still in hospital last night, but indications were he could be discharged today.
Staff Reporter
Social media networks were awash with stories indicating that Dube had collapsed at his offices yesterday.
But secretary for the ministry Brigadier General Walter Asher Tapfumaneyi refuted the reports, saying the minister had not collapsed, but was admitted after visiting the hospital for a routine check-up on Wednesday.
"The minister did not collapse, but he visited the hospital for routine check-up and was then admitted. He is responding well to the treatment and what is left is for him to be discharged," Tapfumaneyi said.
However, NewsDay heard Dube, who is reportedly suffering from a kidney ailment, had visited the private hospital for dialysis purposes.