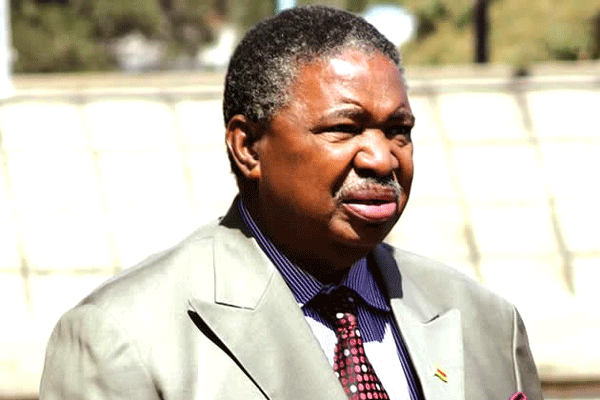 RAINBOW Tourism Group (RTG) has said it lost $800 000 after booking cancellations, following social media attacks against Vice-President Phelekezela Mphoko's continued stay at its flagship unit, Rainbow Towers.
BY TARISAI MANDIZHA
The loss, coupled with retrenchment and separation costs ($0,6 million) and impairment costs related to discontinued operations ($0,5 million), saw the group's loss widening to $4,7 million.
In 2015, the hospitality group suffered a loss of $29 000. Revenue in 2016 declined by 11% to $24,1 million in 2016.
In an interview with NewsDay, RTG group chief executive officer, Tendai Madziwanyika said the hospitality group lost $800 000 after a social media blitz, which culminated into a demonstration by social activist Stern Zvorwadza.
Madziwanyika said the company experienced steady revenue growth, which decelerated during the second half into the third quarter of the year due to exogenous factors in the country, which includes the introduction of the bond note and the social media attacks.
"In May, came the announcement of bond notes, that really played havoc on us. People became more careful; companies started stopping travels to see where it's going… and then entered Stern Zvorwadza. The social media onslaught was incredible and it leads to certain sensitive companies that they wouldn't use us. So we experienced about $800 000 of direct cancellations. But in terms of total impact, we believe the impact was about $3 million on the group," he said.
Mphoko stayed at the hotel for more than a year, after he allegedly refused to stay in a government house saying it was not in line with his status.
The group said going forward it was targeting to grow revenue by 6% by year-end through organic growth to expand within the country's borders, expansion of RTG food offering and the virtual products.
In the period under review, revenue per available room (RevPAR) declined by 12% to $36 as at December 2016 from $41 in 2015.
He said the drop in RevPAR was as a result of high volume — low rate strategy adopted in the second half of the year.