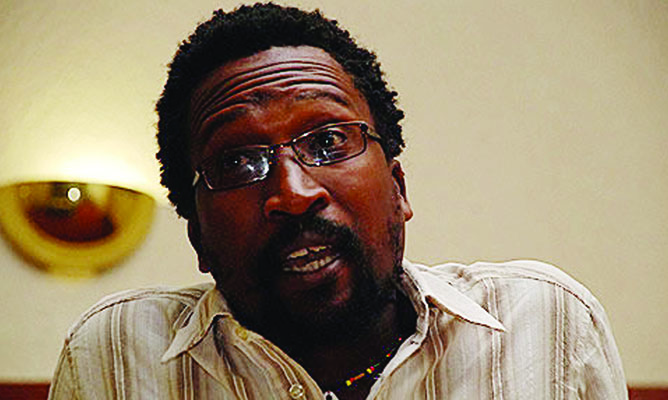 THE inclusive government of between 2009 and 2013 allegedly tried and failed to bribe Voluntary Media Council of Zimbabwe (VMCZ) board members to abandon self-regulation in exchange for appointment as commissioners in the Zimbabwe Media Commission for political expediency.
by PAIDAMOYO MUZULU
Media activist and blogger Takura Zhangazha made the revelation of media capture during the Bornwell Chakaodza Memorial Lecture held in the capital yesterday.
Zhangazha said media practitioners, like Chakaodza, should remain principled and not be swayed by positions or political correctness.
"There was a time when the inclusive government went all out to co-opt the media to support its cause. Some of its actions included approaching the Voluntary Media Council councillors or board members to apply to the Zimbabwe Media Commission to become commissioners," Zhangazha said.
He said the project failed because of the principled position of the then board members and their mistrust of State-controlled regulation.
"There was no need for the VMCZ to wish itself out of existence in order to meet the political expediency of the inclusive government," Zhangazha said.
In his lecture, Zhangazha also touched on the shifting values of media houses in the current environment where the profit motive always trumps the public interest.
"Our media is now profit-driven and one can see the haste with which journalists were retrenched in the wake of the Zuva judgment," Zhangazha said.
Former Alpha Media Holdings chief executive Raphael Khumalo said media organisations should be preoccupied with the real stories that connect with the people than factions in political parties.
"The media should be explaining what BVR (biometric voter registration) is to the citizens and how it works than pursuing factional stories," Khumalo said.
The lecture also discussed the need for newsrooms to invest more in investigative journalism on articles that expose corruption and the excesses of both government and corporates.
The annual lecture is funded by VMCZ as part of promoting media excellence in honour of the late veteran journalist Chakaodza, who passed on five years ago.