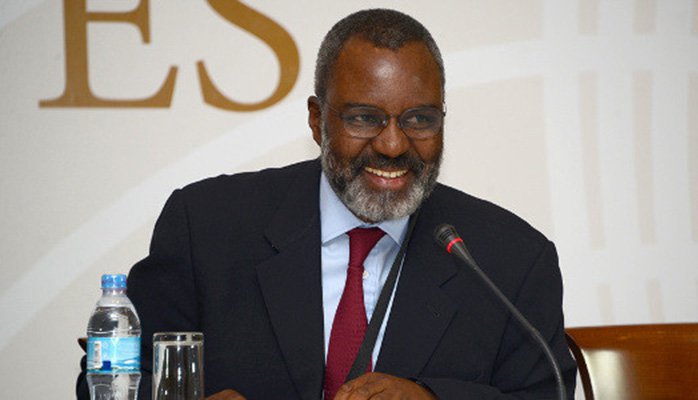 Former Cabinet minister, Nkosana Moyo snubbed ZimPF elders, Didymus Mutasa and Rugare Gumbo after the opposition party approached him to be its leader, it has emerged.
BY OBEY MANAYITI
Addressing a Press conference in Harare yesterday, ZimPF official Kudakwashe Bhasikiti said they resorted to Agrippa Mutambara as the party leader after Moyo turned down the offer to lead the controversy-ridden party.
Already there are two rival groups fighting for the control of ZimPF, one siding with Mutambara and the other backing the founding elders Gumbo and Mutasa, who allegedly wanted to be president and vice-president respectively.
The party is set to fragment for the second time this year over leadership wrangles after an earlier acrimonious split with Joice Mujuru, who now leads National People's Party.
Bhasikiti said they decided to have a substantive leader and do away with caretakers, so they invited interested candidates to come forward.
"Most of the candidates declined to come and lead the party until we were left with two candidates — Nkosana Moyo and Mutambara. They were called for discussions so that they would share with us their visions. It was clear that Moyo had a different vision and that he wanted to contest as an independent candidate. He said he doesn't believe in political parties," he said.
Bhasikiti said after the Moyo snub, he advised that they should seek a younger leader contrary to Gumbo and Mutasa's demands.
Acting on that advice, Mutambara was then chosen to be the leader, although there is resistance from a group led by the elders.
In his statement, Mutambara blasted President Robert Mugabe for his continued stay in power, saying he has what it takes to be the country's leader.
He said the Gushungo cult, Zanu PF's violations of people's freedoms and the politicisation of traditional leaders among others had all but contributed to Zimbabwe's downfall.
Mutambara also condemned the collapse of the health delivery system, the uneven land distribution, failure to utilise the mineral resources into meaningful revenue generation for the country, neglect of public infrastructure, intimidation especially during election time and the general lack of the rule of law.
"Until when shall we remain submissive and quiet whilst our souls and our self-respect as human are being pillaged by an evil so seductive, so cunning that it kills you with its right hand then consoles and offers you the tools to bury yourself with the left hand?" he said.
Mutambara said his party would not be a passive one in fighting for good governance.
"We have our foot firmly on the pedestal of a government-in-waiting and that will put our people first above all else. We appeal to all Zimbabweans to shun divisive tendencies predicated upon racial and tribal divisions, and divergent religious and political persuasions. We are a party that is led by principles and not by patronage."