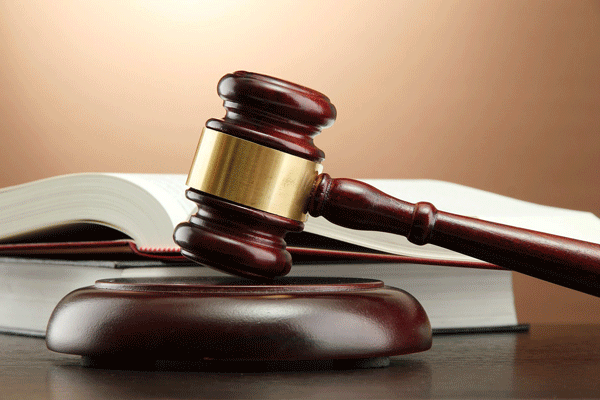 THE mine ownership wrangle involving Kadoma miner, James Nyamarebvu and pensioner Hebert Chikowore has taken a new twist with a member of the family demanding over $60 000 compensation following his arrest on "false theft" allegations.
BY SILAS NKALA
Aaron Chikowore filed summons at the Bulawayo High Court, claiming that Nyamarebvu caused his arrest on allegations of illegally mining and stealing gold ore at his mine.
The latest lawsuit came at a time when Nyamarebvu has since sued the Chikowores,and their employees over the invasion of his mine in a case which is still pending at the High Court.
The parties are fighting over ownership of Haggis 25 gold claim.
"The plaintiff is claiming payment by the defendant in the sum of $60 500 being specific and general damages suffered by the plaintiff pursuant to his arrest and prosecution at the instance of defendant," part of Chikowore's summons read.
"The defendant be ordered to pay interest thereon at the prescribed rate from date of summons to date of full and final payment. Costs of suit on an attorney and client scale."
In his declaration of the suit, Chikowore submitted that sometime in February last year, Nyamarebvu reported him to the Minerals and Border Control Unit Criminal Investigations Department in Kadoma maliciously setting the law in motion by laying false charges of prospecting for gold without a licence or alternatively theft of gold ore.
Nyamarebvu is alleged to have accused Chikowore and nine family members of stealing 979,605kg of valued at $1817 748.
"When laying these allegations and giving this information, defendant had no reasonable or probable cause for so doing, nor did he have any reasonable belief in the truth of information. The defendant persisted with the prosecution of the plaintiff despite the glaring inadequacies of the charges. As a result of the defendant's conduct, plaintiff was arrested and was prosecuted for prospecting without a licence and theft of gold ore in the magistrate's court at Kadoma and was duly discharged at the close of the state case on April 13 2017," the declaration read.
Chikowore said he suffered damages as a result of Nyamarebvu's conduct in the sum of $10 500 being the costs reasonably expended by him in defending himself against the aforesaid charges and $150 000 being damages for contumelia, deprivation of freedom and discomfort he suffered. "Despite lawful demand the defendant has failed, refused or neglected to pay plaintiff the total amount of $60 500," the declaration read.
Nyamarebvu is yet to respond to the summons.