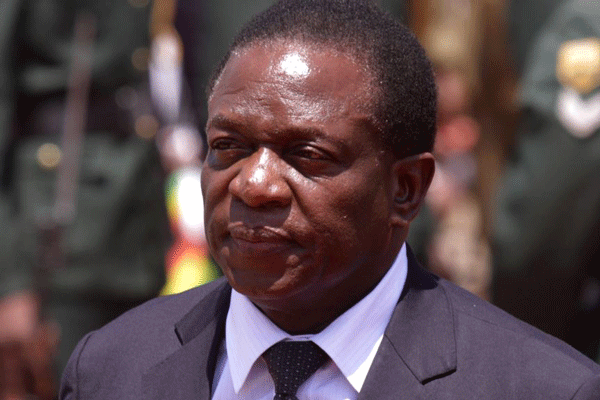 WAR veterans have vowed to continue backing Vice-President Emmerson Mnangagwa's bid to succeed President Robert Mugabe ahead of next year's general elections or else they would vote for "a stick".
BY ALBERT MASAKA
Speaking at a round-table discussion hosted by the Youth Forum Zimbabwe in Chitungwiza last week, Zimbabwe National Liberation War Veterans' Association (ZNLWVA) spokesperson Douglas Mahiya argued that this was in line with the Zanu PF leadership structure agreed to under the Mgagao Declaration of 1975.
Mahiya said former fighters were "fed up with the internal chicanery" that seems bent on denying Mnangagwa his chance at power.
"It's a matter of principle and would first want to correct Mgagao (the 1975 agreement by wartime commanders to remove then Zanu leader Ndabaningi Sithole in the turmoil that rocked the party following chairman Herbert Chitepo's death). Mgagao is not the one that accepted Mugabe. Mgagao refused Sithole. Only that," Mahiya said.
"What happened is that there was later a congress in Mozambique (Chimoio 1977), which brought civilian leadership by the directors of the politics at the time, the military wing who are the war veterans now. We laid the party structure, the one we are talking about today.
"We agreed there that the civilian structure would be religiously followed with no attempt to stop each other. That is why Emmerson (Mnangagwa) is quiet. We must respect the sacredness of the structure of the revolution which even caused the deaths of our gallant sons and daughters."
War veterans last year issued a damning communiqué that described Mugabe as a genocidal leader who has abused Zanu PF structures and manipulated processes to stay in power longer that had been anticipated.
First Lady Grace Mugabe has audaciously declared that Zimbabweans will vote for Mugabe's "corpse" if it were on a ballot.
"This country does not belong to Mahiya, where if I end my term of governance, I will handover to Mai Mahiya. We are going to use the mass-line. For 37 years? We will not be fooled again. The thing is bigger than what you know. If they don't want Mnagwagwa,then we as war veterans will vote for a stick instead," he added.
Mahiya said the ZNLWVA was planning to hold an all stakeholders' conference soon to produce the Zimbabwe Freedom Charter, which will be founded on the principles of the liberation war.
He reiterated that the former freedom fighters would support any political party that upholds the liberation war ethos and freedom charter.
"We do not belong to anybody now. We are up for grabs. There is generally a political convergence in Zimbabwe and if you look at churches, the youth and other sectors . . . so there is generally a convergence in Zimbabwe, the people are in agreement in their efforts in seeking how to end the challenges they are facing today," Mahiya said.