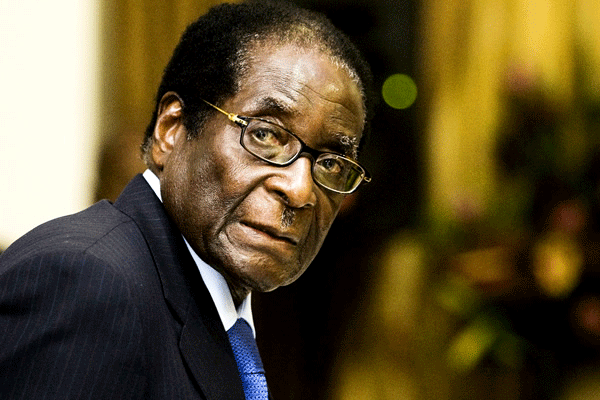 MDC-T youths have scoffed at President Robert Mugabe's proposed "national meet-the-youth tours", saying the Zanu PF leader had nothing to offer to the younger generations given his party's failure to deliver on its promise to create 2,2 million jobs by 2018.
BY BLESSED MHLANGA
MDC-T youth leader Happymore Chidziva, in a statement yesterday, said Mugabe's upcoming rallies organised by the Zanu PF youth league, should be boycotted as they were a waste of State resources.
"Remember, the Zimbabwe Manpower Development Fund (Zimdef) was looted on the back of funding the so-called one-million man marches, the national broadcaster will also be going around the provinces beaming these mundane rallies live on television on the back of taxpayers and to the pain of those who pay licences," he said.
Chidziva, whose party is currently conducting a voter education exercise dubbed #Bereka Mwana Tiende (take your child and vote), said Mugabe's youth rallies were a sideshow designed to disrupt their programme.
"After realising that the Zimbabwean youths, for the first time since independence, have become more determined to define, secure and defend their future, the ancient party is now desperately attempting, through so-called tours to lure the young vote. This will not work because we see through these old people, selfish and determined to stay in power despite the obvious ruin they have inflicted on Zimbabwe," he said.
Chidziva said Mugabe, at 93, should use the "little energy" he had left to create the jobs he promised in 2013.
"It boggles the mind, what exactly a 93-year-old, a wheelchair-bound candidate, has to offer a struggling youth in the street? Mugabe's last election's promise to the youth hasn't been met, even an inch of it," he said.
But, Information minister Christopher Mushowe defended the Zanu PF government, saying it had delivered on all its electoral promises.
"We have delivered on our promise to create 2,2 million jobs. Our people have created their own jobs and capacity utilisation in a number of companies has increased since the introduction of Statutory Instrument 64. The problem is they are used to working for the white people and reporting for duty every morning that they don't see the jobs we have created," he said.
Zimbabwe's graduates litter the streets of Harare where they have been reduced to vendors, selling second-hand clothes, shoes and even underwear from the boots of their cars.