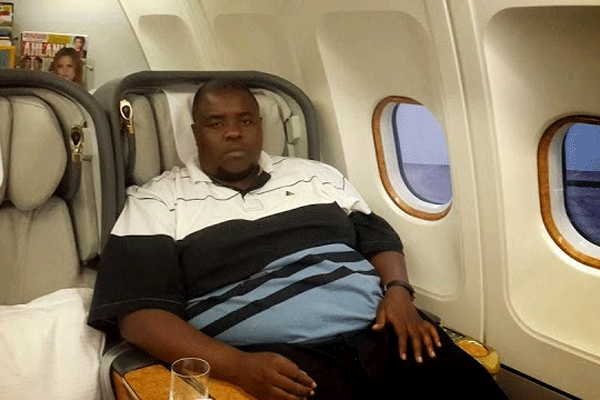 HARARE socialite Genius Kadungure, who faces allegations of defrauding Chegutu West Zanu PF MP Dextor Nduna of ZAR 1,5 million, has implicated businessman Wicknell Chivayo in the alleged fraud and wants him summoned to court over the same charge.
BY DESMOND CHINGARANDE
Kadungure's lawyers last week wrote to the National Prosecuting Authority challenging its decision to leave out Chivayo. This was after Kadungure was summoned for trial on April 11 this year.
"Our client is surprised that despite his explanation that is corroborated by the witness statement of Dania Kambwebwe, which explains our client's involvement in the matter, he has been singled out as the only accused person," the lawyers from Venturas and Samukange law firm, said.
"The statements by Kambwebwe establish the link between the offence in question, herself, Mr W Chivayo, Edward Teka and Blessing Shaya, but the charge sheet has been altered by removal of other accused persons from the proceedings for reasons unknown to our client," the letter, dated April 10, read.
In her warned-and-cautioned statement, Kambwebwe allegedly submitted that she received the money in question from Kadungure on behalf and at the instance of Chivayo.
The lawyers also challenged the State's decision to continue with the matter, which is currently before the Alexandra Magistrates Court in Gauteng Province, Johannesburg, South Africa.
Kadungure was arrested in May 2014 on allegations of swindling Nduna, who is the managing director of Badon Enterprises, and a Kadoma miner only known as Gatawa of R1 581 890.
According to the State outline, Kadungure allegedly formed a fictitious company named Transco Civil Engineering purportedly based in South Africa and opened an ABSA bank account for the company.
It is alleged he then contacted the complainants over the phone and misrepresented himself as the chief buyer for Marange Resources looking for mining pumps at competitive prices.
In December 2011, Gatawa allegedly sent his brother Enock to South Africa to purchase the pumps and he was ordered to deposit R1 046 890 for the purchase of 10 flight pumps in the ABSA bank account, and the latter obliged. He allegedly deposited another ZAR 500 000.
After the transfers, Enock was told by Transco Civil Engineering "officials" to go back to Zimbabwe and check for his parcel with DHL in three days' time, but got shocked after he only received a parcel of cellphone chargers.