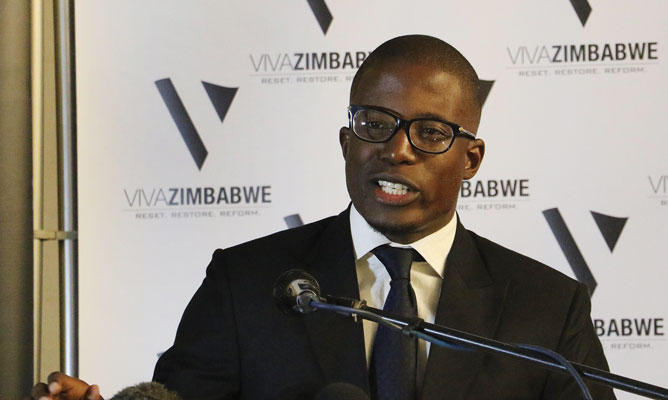 Harare magistrate Nomsa Sabarauta yesterday warned Viva Zimbabwe leader William "Ace Lumumba" Mutumanje, who is being accused of forgery, to seek clarification on the remand dates to avoid unnecessary issuance of warrants of arrest.
BY DESMOND CHINGARANDE
Mutumanje on Wednesday spent the night at Southerton Police Station cells after he was arrested by members of CID Law and Order section at the Harare Magistrates' Court while making arrangements to cancel warrants of arrest issued against him after defaulting court.
The State, represented by Desire Chidanire, opposed Mutumanje's application for warrant cancellation, saying the accused chose to take a business trip to South Africa at the expense of his court appearance.
Chidanire told court that Mutumanje should be put in custody to send a message that court business was important than any other business.
However, Mutumanje's lawyer, Advocate Webster Chinamhora, argued that there was a mix-up on the part of the State, saying Mutumanje was not supposed to appear in court on January 28 as alleged, but was to appear on March 30, the day he was supposed to return his passport.
Sabarauta gave Mutumanje the benefit of doubt and cancelled the warrant. Sabarauta remanded the matter to May 9 for trial.
Mutumanje is jointly charged with Tonderai Maposa. The State alleges that the pair connived with one Gilson Mubaiwa, who is still at large, and forged a vehicle registration book.
According to the State, Lumumba's mother, Agnes, was registered as the owner of the vehicle.
Maposa reportedly then took the vehicle to Royal Car Sales in Harare and misrepresented that the vehicle was properly registered.
The State alleges on July 17 last year, Evans Mereki found a buyer for the vehicle, Justice Mabuto, and received cash payment of $1 850. Lumumba later handed over the registration book and Mabuto took it to Marondera Zinara offices intending to buy a vehicle licence, but was told that the registration book was fake.