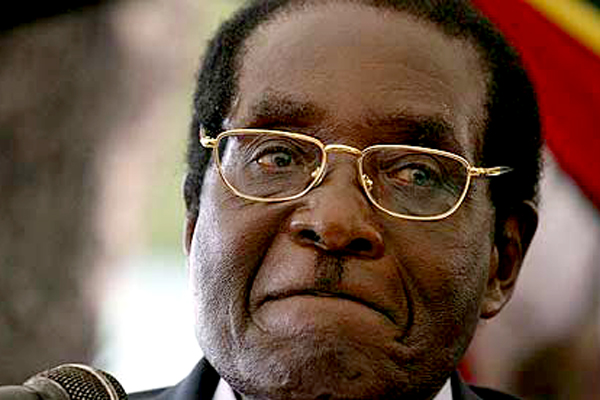 President Robert Mugabe has reportedly ordered Harare City Council to ditch French company, Veolia Africa, initially shortlisted to refurbish the city's water treatment plant, on allegations that the firm has a questionable global reputation.
BY XOLISANI NCUBE
Instead, the Office of the President and Cabinet recommended that the city engages Chinese firm, China Machinery Engineering Corporation (CMEC), for the same project.
According to minutes of the council's environment committee meeting held on March 27, 2017, the decision to dump the French company followed an adverse report made by Zimbabwe's ambassador to Paris, Rudo Chitiga.
"A letter was received from the Office of the President and Cabinet through the Ministry of Local Government, Public Works and National Housing wherein Zimbabwe's ambassador to France, Rudo Chitiga, had alerted government on negative sentiments the world over about Veolia Africa's capacity and inefficiency in managing water in Paris, resulting in the company's contract being withdrawn for inefficiency and overcharging," part of the minutes, which are set to be tabled before a full council to be held soon, read.
The minutes state that council had done its due diligence on the company and had entered into a memorandum of understanding for a possible contract that would have seen Harare revamping its water distribution system.
"Following discussions, it was resolved to recommend that council notes the letter from the Office of the President and Cabinet on the status of Veolia Africa. That council rescind its decision of the environment management committee dated June 13, 2016," the minutes read.
Harare currently relies on antiquated, pre-independence water infrastructure to distribute water to its population of three million people.
This has caused many areas to go for years without water, with some for over 12 years.
Listed on the Frankfurt Stock Exchange, CMEC is into the international engineering contracting business, while Veolia is a transnational civil engineering giant based in France.
Veolia has activities in four main areas, namely water management, waste management, public transport and energy services.
It is quoted on the Euronext Paris and the New York Stock Exchange.