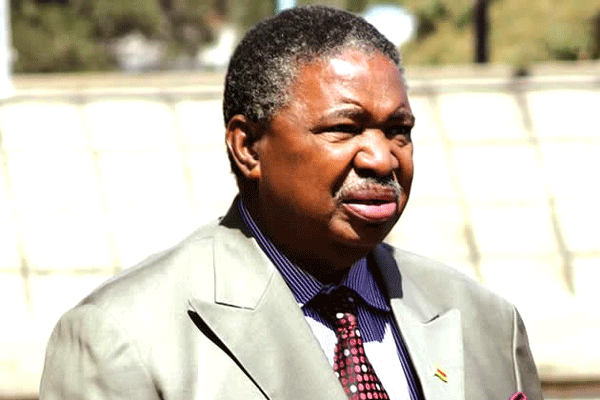 Villagers of Insangu in Chief Jahana's area in Shangani are now living in fear following the brutal attack on four people by suspected Zanu PF youths following fierce land clashes.
BY SILAS NKALA
Over 57 gold panners allegedly attacked villagers with axes, bolts, knobkerries and machetes. They also reportedly burnt villagers' properties and temporary shelter leaving them homeless
Chief Jahana Khumalo yesterday said villagers feared that the assailants would return to the area anytime as none of them have been arrested to date.
"This has been happening for so long. At some point, I discussed this issue with Vice-President Phelekezela Mphoko and Minister (of Rural Development, Promotion and Preservation of National Culture and Heritage Abednico) Ncube," Chief Jahana said.
"So if it is starting again, I wonder if there is now another Gukurahundi in Matabeleland."
Chief Jahana said villagers were wondering why they were being attacked with impunity. He said the assailants were known, but feared because of their links to Zanu PF.
"It now appears my people are no longer free as if the country is not independent. If people are attacked and there is no police report compiled then it means we have no police," Chief Jahana said.
The traditional leader said if Fort Rixon Police fail to give him a satisfactory explanation on the investigations, he will approach the officer commanding Matabeleland South or even VP Mphoko to register his complaint.
"This was not the first incident of violence, sometime before the villagers were attacked here and their homes got burnt. Reports were made to the police, but the case did not go anywhere and I want to find out from the police what happened to those cases since the same is now happening," he said.
The violence arose after a number of people returned to the area claiming that their forefathers were forcibly evicted from the area during the colonial era and dumped in Nkayi.
Chief Jahana said thousands of people were coming back to their place of origin and since there were vacant pieces of land it was not reasonable for him to turn them down.
Matabeleland South acting police spokesperson Nkosilathi Sibanda said he had not yet received the report from Fort Rixon, while Ncube's mobile number was not reachable.