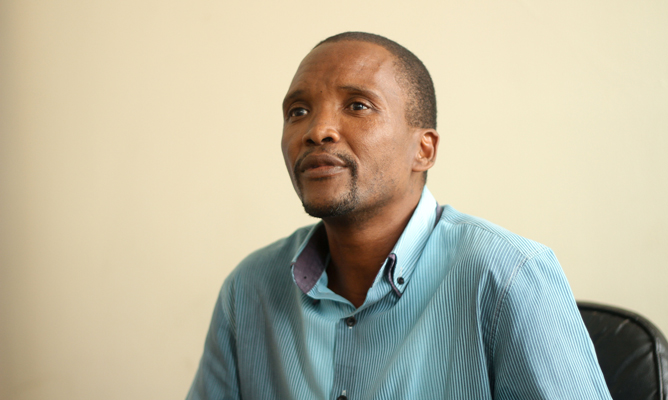 A HARARE magistrate yesterday acquitted Kariba pastor and leader of Remnant Church Patrick Philip Mugadza, who was facing charges of abusing the Zimbabwe national flag by wearing it during a protest.
BY DESMOND CHINGARANDE
Magistrate Lazini Ncube ruled that the State witnesses failed to prove in court that the exhibit of the flag that was brought to court was not counterfeit.
He also ruled that the State failed to prove a prima facie case against the clergyman.
Ncube further ruled that the charge sheet or indictment was not consistent with the Flag Act.
"Contrary to the charge sheet, section 6 of the Flag Act does not penalise anyone for being in possession of the flag," Ncube said.
Ncube's ruling did not come as a shock to Mugadza's defence lawyers, Obey Shava and Gift Mtisi from the Zimbabwe Lawyers for Human Rights.
After the ruling, Shava said: "I am not happy that the State's resources are being abused to advance selfish political interests. It's time the citizens of this country take action and defend themselves against this abuse."
The State witnesses were taken to task to prove Mugadza indeed broke the law when he protested against the government while wearing the flag.
Last week the witness and arresting officer, Mugadza's namesake Kelvin Mugadza told the court that he received orders from his superior to arrest the cleric.
The witness said he arrested Mugadza on possession of a flag thinking that it was an offence.
Allegations were that on November 18 last year, members of the police reaction squad who were on patrol in the CBD spotted Mugadza wearing a Zimbabwe flag around his neck.
They told the court that Mugadza was wearing a white helmet inscribed Enough is Enough showing disrespect and bringing the Zimbabwean flag into disrepute.
Members of police then arrested Mugadza and recovered the flag and a helmet. Francisca Mukumbiri was prosecuting for the State.