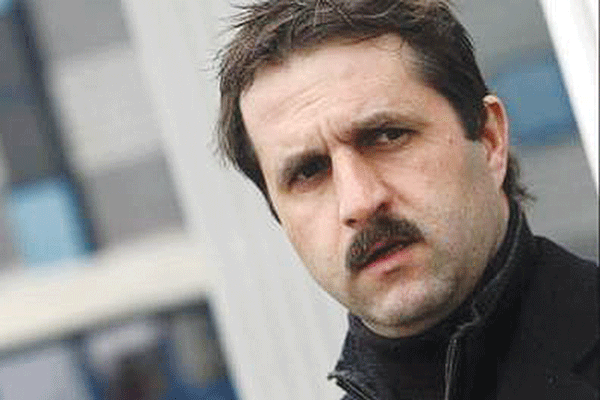 TOP Belgian coach, Ronny Van Geneugden, headlines a list of several European coaches, who have applied for the post of Warriors coach, which fell vacant after Zifa parted ways with Kalisto Pasuwa last month.
BY TAWANDA TAFIRENYIKA
The local football governing body is yet to advertise for the vacancy, but is understood to be desperately looking for Pasuwa's replacement, with the 2019 Africa Cup of Nations (Afcon) qualifiers looming.
Suitors have not waited for Zifa to advertise the job, with information gathered showing that big-name coaches from across the globe are interested.
Sources told NewsDay Sport that Van Geneugden, a former coach of Belgian Premier League club Genk and Second Division side Oud-Heverleen Leuven, is one of the coaches who have sent their CVs through.
The Belgian, who is currently unemployed after last managing Enosis Neon Paralimni in the Cypriot First Division, has knowledge of Zimbabwean football, having worked with players like Ovidy Karuru during his time at Oud-Heverleen Leuven.
Zifa vice-president, Omega Sibanda declined to give names, but confirmed there were several European coaches as well as some from neighbouring South Africa, who had applied for the biggest coaching job in Zimbabwe.
"Like what the president (Philip Chiyangwa) said, we have received over 600 applications. We have more than six from Belgium, three from Czech Republic and five from Slovakia. They are just too many applications and others are from South Africa, Zambia and some from Botswana," he said.
However, the Zifa vice-president sounded like they would not rush into appointing a substantive coach for the Warriors despite the Afcon qualifiers, which start in June, fast approaching.
There are other suggestions that they would want interim coach Norman Mapeza to continue with the team, and the former Warriors captain has publicly stated that he would gladly accept the offer.
However, Mapeza, who took charge of the Warriors' goalless friendly match against Zambia a fortnight ago, said the final decision would be made by his current employer FC Platinum.
Zifa said they were impressed with the team's performance against Zambia.
"If it were you at NewsDay and you receive applications for a job you have not advertised, what would you do?" Sibanda quipped.
He, however, said they want to do thorough assessments to come up with a good decision for Zimbabwean football.
He said there was still plenty of time before the 2019 Afcon qualifiers and they would, therefore, take their time to appoint the coach.
Sibanda, who chairs the Zifa high performance committee, however, confirmed a new coach would be in place by the end of this month.
However, he seemed to give credence to reports suggesting they would appoint a local coach, when asked whether the coach would have time to familiarise with the players.
"The coach to be appointed knows the players. We are not just looking at the senior team. We want to appoint coaches for all the age groups, Under-17, Under-20 and Under-23 both male and female. Resources permitting, we would actually want our Under-17 and Under-20 players to eventually play in the World Cup," Sibanda said.