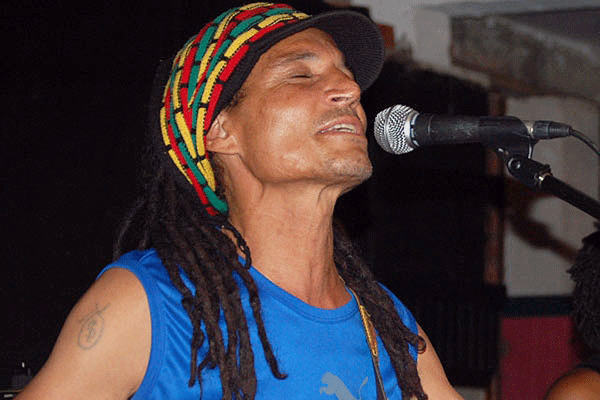 AFTER releasing a string of hits in a largely controversial music career, Andy Brown is set to be posthumously honoured with a Lifetime Achievement Award in recognition of his contribution to music at the fourth edition of the Masvingo Music Awards on Saturday.
BY TAFADZWA KACHIKO
Brown, who never clinched an award during his lifetime, succumbed to pneumonia on March 16, 2012 aged 50.
Organisers of the Masvingo Music Awards said they felt the late songwriter and guitarist had not been accorded the honour befitting his contribution to the local music industry.
"We looked at his great and admirable work, which has not yet been recognised since his death, and felt that we should give him tribute. His classic song Mapurisa is still playing here in Masvingo, thus we are celebrating his achievements," Pride Masekesa, one of the awards ceremony organisers, said.
Brown's daughter, Ammara, said she was humbled by the decision to recognise her father.
"I'm so grateful. It is an honour to see my father recognised for the legendary musician he was. What a blessing," she said.
During this year's edition of the National Art Merit Awards, Ammara– who scooped the Outstanding Female Musician gong – dedicated the award to her father, saying despite his immense talent, he never won an award during his career.
According to Ammara's manager, Tsungi Zvobgo, Chengeto Brown would likely collect the award on the night as her sister was booked for a show elsewhere.
Born Cadia Shoko on March 15, 1962 in Mberengwa to a German father and a Zimbabwean mother, Zvondiwe Ncube, Brown attended Chavengwa Primary School and Mavorondo before competing his secondary education at Founders High School in Bulawayo.
In 1985, he worked with the Rusike Brothers before teaming up with Don Gumbo and Brian Paul in 1986 to form Ilanga, which also included Busi Ncube, Munya Brown, Chinx Chingaira, Keith Farquarson, Adam Chisvo and Gibson Mangena.
Brown later went solo and formed The Storm, with whom he released hit tracks such as Tichangoshaina, Mapurisa and Ndoita Zindoga Ini.