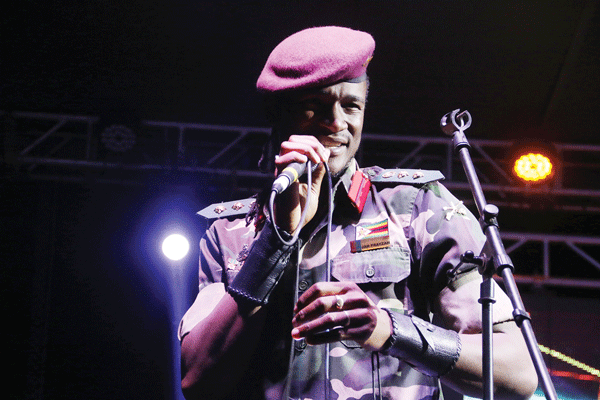 MUSICIAN Jah Prayzah has attracted the attention of Africa's premiere music festival, the MTN Bushfire, and the organisers have roped him into the star-studded line-up of performers drawn from across the globe at the three-day event at House on Fire, Swaziland.
BY WINSTONE ANTONIO
This year's edition of the MTN Bushfire will run from May 26 to 28.
Over 1 500 artistes from 45 countries applied to be part of the feté that seeks to facilitate artistic conversation, cultural promotion, and social messaging through projects, including the arts roundtable, according to the festival's website.
Jah Prayzah will share the stage with stars including Congolese-born Belgian rapper Baloji, Ghanaian Jojo Abot, Faada Freddy from Senegal, Mozambican Chico Antonio and South Africa's Hugh Masekela.
Jah Prayzah's manager Keen Mushapaidze yesterday said their inclusion into the prestigious festival was significant.
"Being part of the MTN Bushfire Festival is good for Zimbabwe's arts sector. It shows that local talent is being recognised and appreciated. For the brand JP, it is a milestone to be rubbing shoulders with Africa's top artistes at such an esteemed festival," he said.
The MTN Bushfire Festival features a rich texture of arts, cultures, crafts and food markets combined to create an explosive three-day event.
The festival director Jiggs Thorne was quoted on its website describing the fiesta as a celebration of the human spirit and the joy of creative expression.
Statistics show that last year's edition was attended by almost 26 000 people from over 60 countries.