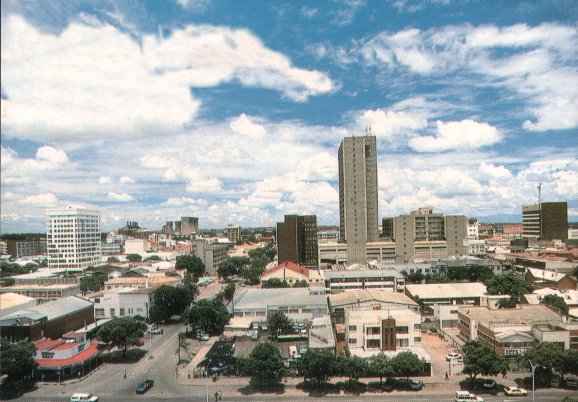 THE Deeds Registries Amendment Bill could have the unintended effect of muzzling the media since some of its proposed sections curtail access to and publication of information by members of the public including journalists, Bulawayo residents have said.
BY KHANYILE MLOTSHWA
In contributions made to three bills — Deeds registries Amendment Bill, Estates Administrators Amendment Bill and the Judicial Laws Amendment Bill — before the parliamentary portfolio committee on Justice, Legal and Parliamentary Affairs Butler Tambo, from the Centre for Public Engagement, said the section that curtails access and publishing of information should be scratched.
"This Bill criminalises investigative journalism. The Bill curtails rather than allows access to information. The Constitution safeguards freedom of expression and of the media.
"The Bill talks about arresting people who disclose or publish information from the deeds registry. We need to scratch out that section of the bill because it curtails information," Tambo said.
Tineyi Mukwevho of Abammeli Human Rights Lawyers' Network said access to information is a cardinal right in the constitution.
"I see there is a section that speaks about curtailing access and publishing of information. The Bill says you cannot access any information.
"I believe there should only be an exception to trade secrets. However as to who is involved, I don't need anyone's consent to talk about them or write about them as far as issues of public interest are concerned," Mukwevho said.
Cephas Maguza, from the surveyor general's office, said since the Bill sought to digitalise the deeds' register, this had to be done in a way that all government departments with an interest on it (deeds register) are on the same page.
"The registration of deeds involves other offices including local authorities. Has this Bill considered how other offices come in, in terms of digitalising the deeds register, players like the city council? To avoid the electronic register being a white elephant, these other offices also need to be digitalised," he said.
Samukeliso Hadebe said there was a need to ensure that the bill does not unnecessarily prefer the paper version of deeds records over the electronic one.
"The Bill assumes that the paper version is always authentic, even without any verification. It is surprising that the Bill gives supremacy to the paper version at a time when we are trying to move into the electronic era," Hadebe argued.
Zimbabwe already has the Access to Information and Protection of Privacy Act among a host of statutes that have been criticised for curtailing media freedom.