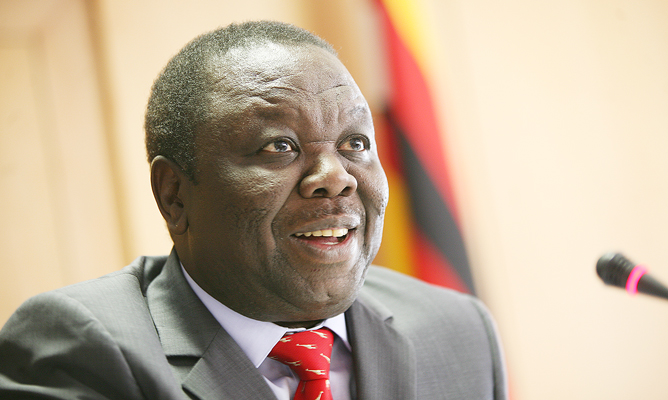 MDC-T leader Morgan Tsvangirai yesterday chose to ignore National People's Party (NPP) disappointments over the informal endorsement he received last week to lead an opposition coalition in next year's elections.
BY OBEY MANAYITI
During a National Electoral Reform Agenda (Nera) demonstration last week, several opposition leaders took turns to endorse Tsvangirai as the face of the alliance to face President Robert Mugabe in the election.
Mujuru did not attend the demonstration and her party's spokesperson, Jealousy Mawarire, went on to attack the endorsement, describing other opposition leaders as power-drunk.
However, Tsvangirai, through his spokesperson Luke Tamborinyoka, yesterday said he had no time for the remarks as there were more important issues to be taken care of.
"We are not talking about that statement. We are more worried about the plight facing Zimbabweans and the next election," Tamborinyoka said.
"With due respect, we refuse to be seduced to talk about that statement. With due respect, president Tsvangirai refuses to talk about that statement."
Transform Zimbabwe (TZ), which is one of the partners in the envisaged electoral alliance, said such statements from NPP were unwelcome as they bred mistrust.
"As TZ, we respect the decision of Zimbabweans to choose whoever they want to lead the upcoming coalition. We are very much aware that what the nation is looking forward to is a solid coalition to end years of Zanu PF misrule," party spokesperson Tangai Takaruza said.
"Any comments meant to divide Zimbabweans from that path are unwelcome and treated with contempt and suspicion."
Mujuru and Tsvangirai have said they were on the verge of signing a memorandum of understanding on the proposed coalition.