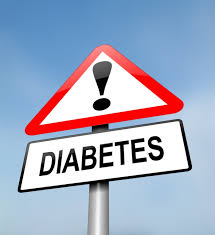 MANY doctors in Southern African are clueless on the proper treatment of diabetes, resulting in some patients getting wrong medication and dosages, the head of an international pharmaceutical company has said.
BY MUNESU NYAKUDYA
Speaking at Harare Central Hospital yesterday, Novartis South Africa president Thomas Kowallik pledged to work with the Zimbabwe Diabetic Association to train doctors and nurses to enable them to effectively deal with the fast-spreading condition.
"A lot of doctors are not aware of how to address diabetes or how to just treat it," Kowallik said.
"We want to train doctors and nurses on how to identify and treat the disease the right way, because the earlier the disease is identified, the easier the treatment and less likely are the complications."
Kowallik emphasised that there was no point in making diabetes drugs available if people did not know how they were used.
"Having the drug is one thing and how to use it is another thing, hence, we have to train the doctors and nurses and also patients so that they can manage it very well," he added.
Kowallik also said there was no adequate awareness among doctors, patients and nurses to reduce the diabetes problem.
Zimbabwe Diabetic Association president John Mangwiro said Kowallik pledged to give the country learning materials and train doctors and nurses all over the country.
"We have also requested that journalists can get two to three sessions so that when they report about diabetes, they can do it properly because this is a problem that needs inputs from all sectors of life," Mangwiro said.
Diabetes is on an upsurge with a prevalence rate of 10%.
"Ten percent is quite a huge number. Considering that we are about 15 million in Zimbabwe that means that about 1,5 million people are diabetic," Mangwiro said.