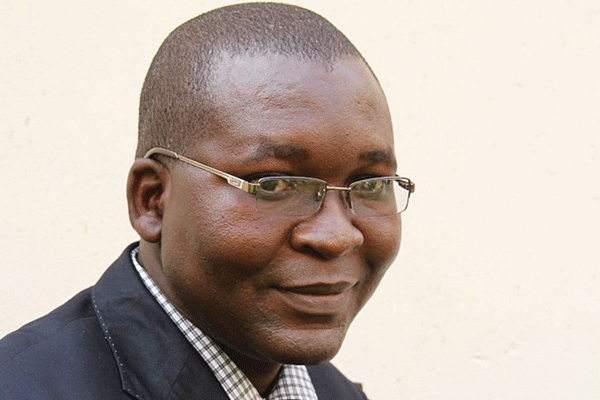 GOVERNMENT is at an advanced stage of finalising its formalisation strategy for Small to Medium Enterprises (SME) businesses in a bid to ensure improved revenue collection from those entities.
BY MTHANDAZO NYONI
Speaking at the inaugural CBZ International SMEs indaba held in Bulawayo on Wednesday, SMEs and Co-operatives Development deputy minister Noveti Muponora said the formalisation of SMEs was at an advanced stage.
"The ministry is also at an advanced stage of finalising our formalisation strategy and with this strategy, we feel it's going to go a long way in assisting us as a country to bring most SMEs, who are in the informal sector, to join the mainstream economy so that they contribute meaningful to the development of our economy," he said.
"Formalisation will also ensure that as businesses, they will be in a position to grow by accessing all the necessary requisites."
The formalisation process of SMEs comes at a time when Zimbabwe's tax base is shrinking, as companies either downsize or close shop.
Last year, the Zimbabwe Revenue Authority (Zimra) missed its revenue collection target by 4% at $3,4 billion below the targeted $3,6bn, with the tax collector blaming the negative performance and unwillingness by tax agents to meet obligations.
Since 2015, government has been spearheading the formalisation of the SMEs sector, following reports that about $5,7bn was circulating in the informal economy.
It has come up with a number of incentives that will be given to formalised SMEs to enhance their contribution to the economy.
These incentives include, among others, a six-month tax holiday, which is being offered by Zimra between now and June.
Muponora said SMEs were an engine for economic growth in Zimbabwe and that is by virtue of their contribution towards economic creation. But despite the contribution the sector is making towards economic development, Muponora said the sector is facing a plethora of challenges, chief among lack of finance.
According to the Finscope survey of 2012, the SMEs sector in Zimbabwe has an estimated turnover standing at $7,4bn circulating within the sector, with 2,8 million Micro, Small and Medium Enterprises (MSME) owners, owning 3,5 million MSMEs and employing 2,9 million people.
However, high administrative fees, labour laws and corruption continue to inhibit the formalisation of SMEs, with only 15% of them registered and licensed.
The indaba, which aims at providing a platform for the strengthening of the SMEs sector's contribution towards job creation, poverty alleviation and economic development, ends today.