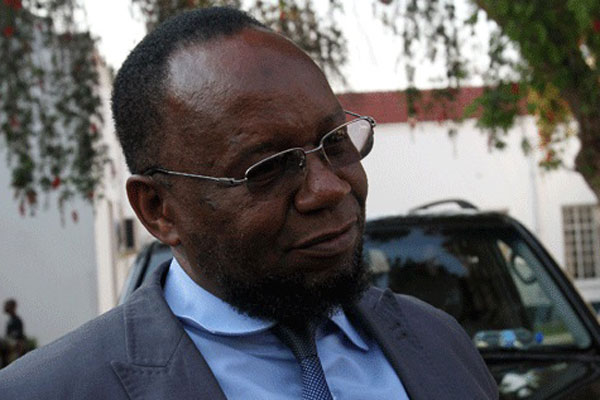 Schools in Matabeleland will be closed tomorrow to pave way for President Robert Mugabe's 93rd birthday celebrations in Matobo the following day, a senior government official confirmed yesterday.
BY SILAS NKALA
Primary and Secondary Education ministry secretary, Sylvia Utete-Masango, said schools would be closed tomorrow only after earlier reports suggested it would be for two days, starting today.
"No schools will be closed on Thursday, but will be closed on Friday because of preparations that are taking place in Bulawayo," she said.
"We are told by the provincial education officer that there will be a carnival on Friday, so that is why we have ordered that the schools be closed on Friday.
"It will only be for eight hours and those hours will be compensated for."
Mugabe's birthday bash will be held at Rhodes Estate Preparatory School (Reps) amid strong disapproval in the region.
Activists are not happy the celebrations are being organised in an area that bore the brunt of the 1980s Gukurahundi atrocities and is littered with mass graves.
Yesterday's shock decision to close schools is likely to add fuel to a raging fire.
A local pressure group, Tajamuka/Sesijikile, condemned the move, saying the celebrations were pointless.
"No to celebrating and eating cake amid poverty and hunger," tweeted Tajamuka/Sesijikile.
A Bulawayo resident, who declined to be named, said: "This is a sad development for Matabeleland.
"They (government) have never closed schools in other provinces, where these cerebrations were held. Why do they start doing it to us? They are always after destroying this region at all costs."
Teachers' unions, opposition parties and civil society groups have accused the Zanu PF government of coercing teachers, schools and parastatals to make financial contributions to the annual jamboree, organised by the ruling party's 21st February Movement, in honour of the veteran politician.
However, last night, Primary and Secondary Education minister Lazarus Dokora was quoted saying schools will not be closed as announced.