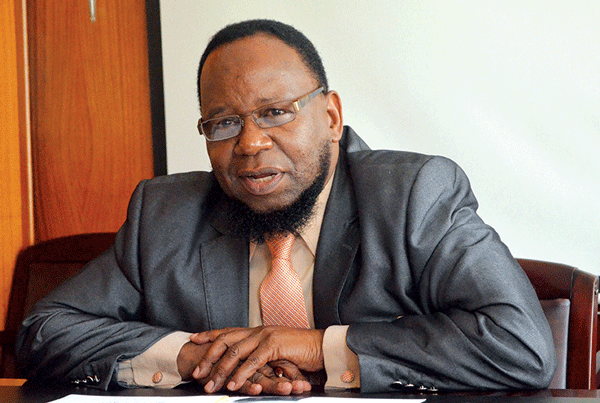 THE Constitutional Court yesterday reserved judgment in a matter in which a Harare man is challenging the compulsory recitation of the national pledge by schoolchildren.
BY CHARLES LAITON
Through his lawyer, David Hofisi, the applicant, who cannot be named to protect the identity of his children, accused Primary and Secondary Education minister Lazarus Dokora of breaching provisions of the Constitution and foisting the national pledge on his children.
He argued the pledge violates his children's Christian beliefs since it amounts to a prayer and more or less a communication with a deity.
Dokora introduced the national pledge in May last year, and ordered all pupils to recite it at school.
In his submissions, Hofisi said: "The national pledge amounts to a prayer, more or less a communication with a deity … The preamble is a prayer and the applicant argues it is a violation of his beliefs and also amounts to religious observance.
"State endorsement of such religion is unconstitutional if the practice offends other religions … even if it were voluntary, people of different religious persuasions would still have to endure State-endorsed recitations of a religious right they objected to.
"Moreover, the national pledge is not in terms of any lawful authority. Third schedule of the Constitution has various oaths and affirmations … People are given an option to affirm if they so wish, but schoolchildren, who are so weak and vulnerable, are not given such an option."
Hofisi also said his client would have had no problems with the national pledge if the words "Almighty God" were not included in the preamble to the pledge.
In response, Dokora's lawyer, Lewis Uriri, urged the court to dismiss the application, arguing no constitutional question had been raised by the applicant.
"He has no problems with issues relating to addressing the national flag … These words 'Almighty God' are just words with ceremonial deism," he said, giving the example of a judge, who can be addressed as "Lord", whereas, Jesus Christ indicated that only God shall be addressed as "Lord".
"My learned friend does not say which religion has been treated inequitably … Has the State endorsed any religion? No. Failure to identify the endorsement is the failure leading to the conclusion that there is no constitutional question before the court."