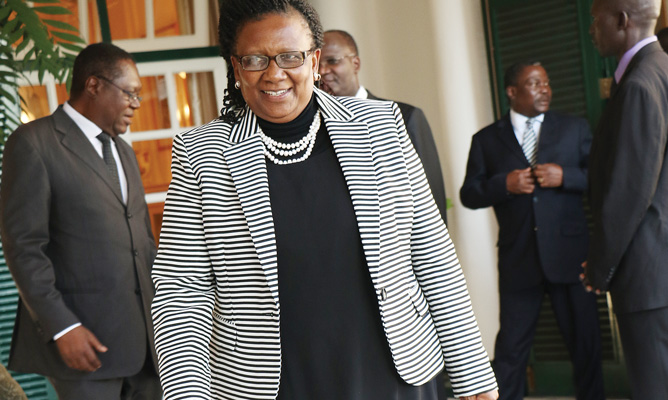 PUBLIC Service, Labour and Social Welfare minister Prisca Mupfumira yesterday said a meeting to announce dates for civil servants' bonus payments had been postponed to next week to allow for further consultations.
BY OBEY MANAYITI
Government and civil servants' union leaders were scheduled to meet yesterday to agree on pay dates for civil servants' 2016 bonuses.
"It has been moved. People are still consulting," Mupfumira said.
Apex Council president, Cecelia Alexander, confirmed that the meeting had been rescheduled to next Monday.
"They communicated to us last week that they were postponing the meeting because they had other commitments," she said.
Alexander said they were not concerned about the postponement, as long as they would be given a definite answer when they meet next week.
"It is okay with us, that is if they are going to give us something like tangible dates. One week will not harm anybody," she said.
Some sections of the public service, particularly the Amalgamated Rural Teachers' Union of Zimbabwe (ARTUZ), have threatened to go on strike if government fails to honour its bonus obligation.
"ARTUZ's command centre is receiving updates on the bonus strike. The strike is gathering momentum and by week end we are expecting a 100% withdrawal of service by our members. We are glad that some non-members are requesting to join our strike, which will soon invade urban schools," the organisation said in a statement yesterday.