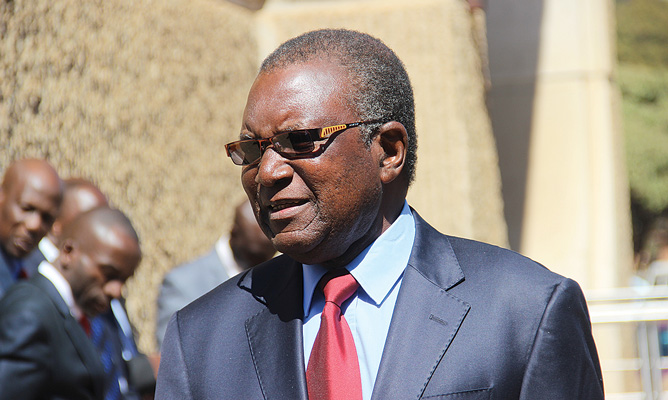 PARLIAMENT yesterday heard that some private companies contracted by the government to undertake multi-million-dollar projects were importing duty-free fuel and reselling it on the black market.
BY XOLISANI NCUBE
The MPs raised the issue when CMED managing director, Davison Mhaka, and his board chair, Sheunesu Mupepereki, appeared before the Parliamentary Portfolio Committee on Mines, where they accused the government of failing to monitor fuel usage by companies carrying out national projects.
Committee chairperson, Daniel Shumba, told Mhaka that the private companies were taking advantage of the duty-free fuel import certificates issued by CMED to import cheap fuel and feed it into the parallel market.
"We don't know how much the State has been prejudiced by these private companies. In any case, there is no law that governs such actions like the issuance of duty-free import certificates to private companies. The statutory instrument here states that the issuance of duty-free importation of fuel shall be enjoyed by government agencies and departments," Shumba said.
Mhaka named Sakunda Holdings, which is undertaking the Dema Energy plant project, Africa Chrome Fields in Midlands and Bell Petroleum, as some of the firms that were given duty-free certificates to import fuel by CMED.
He told Parliament that all the companies given duty-free fuel import certificates had accounted for their imports, but admitted that the system was prone to abuse.
According to Shumba, directors at Bell Petroleum — a company that is allegedly importing fuel on behalf of the Ministry of Defence — were once arrested for diverting part of the commodity into the informal market, prejudicing government of millions of dollars of revenue.
"We have to agree that between the importation and the actual consumer they are possible leakages," Shumba said, to which Mhaka responded affirmtively.
This came as Transport minister Joram Gumbo disclosed that the Austrian firm, Geiger International, which won the tender for the dualisation of Beitbridge-Harare-Chirundu Highway would reserve a 40% stake for local companies.