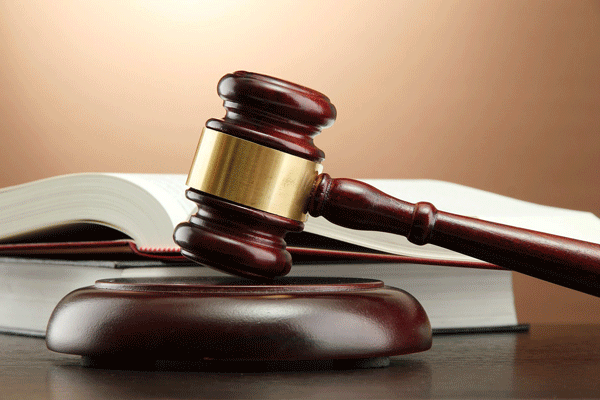 A BEITBRIDGE police oficer has been slapped with an 18-month jail term for assuming ownership of goods, including a car, belonging to a foreign national he had arrested.
BY OWN CORRESPONDENT
Freddy Masilela, was found guilty of criminal abuse of office in contravention of section 174(1)(a) of the Criminal Law (Codification and Reform) Act.
Agreed facts were that on January 31, Masilela arrested Bright Stand Cheyo, a Malawian national for making a false Customs and Excise declaration of goods in transit to Malawi.
Subsequently Cheyo was fined $80, but was detained for deportation.
Cheyo had his car held pending Customs declaration corrections and payment of resultant penalties.
Masilela, attached to the police Border Control and Minerals Unit asked Cheyo's brother, Sternford, travelling with him to surrender various goods to him.
These included $143, R2 000, Samsung and Blackberry mobile phones, a desktop computer, solar light and a battery bank, which he took home.
He somehow facilitated the release of Cheyo's Mazda 323 vehicle from Customs and Excise, for which he asked Sternford to pay $500 "for services".
Acting with an unidentified person, Masilela, 27, asked Sternford to sell his brother's car to raise the $500 and an additional R1 000 agency fees.
Sternford, who only raised R350, reported the matter to the police leading to Masilela's arrest.
The car was recovered together with the other goods unlawfully taken from Cheyo.
Magistrate, Trevor Nyatsanza said, in assessing the sentence, he considered Masilela's job was on the line following conviction.
"But you have been convicted of a serious offence," he said suspending six months of the sentence for five years during which Masilela should not be convicted of a similar offence.
The remainder of his sentence was commuted to 420 hours of community service at the Beitbridge District Hospital. Munyonga Kuvarega prosecuted, while Primrose Magaisa of Pindu and Company appeared in defence.