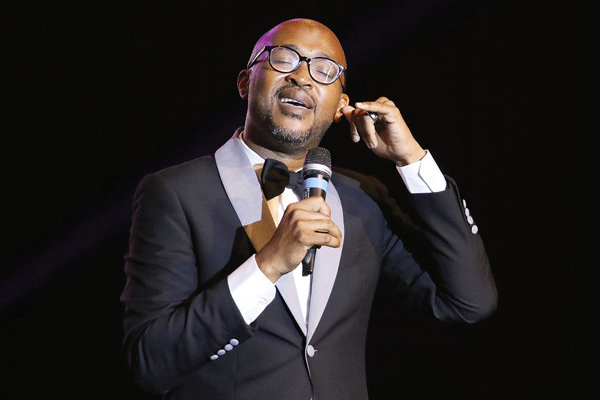 LOCAL television viewers have accused the Zimbabwe Broadcasting Corporation Television station of censoring out portions of the live broadcast of the National Arts Merit Awards ceremony held last Saturday night at 7 Arts Theatre in Avondale, as the host, top comedian, Carl Joshua Ncube, allegedly made "politically incorrect" jokes about President Robert Mugabe, Zanu PF and ZTV.
BY OWN CORRESPONDENT
In one of the jokes, Carl took a dig at ZTV for giving prominence to political news at the expense of arts and entertainment, as he poked Mugabe and ZBC television chief news correspondent, Reuben Barwe.
This reportedly touched a raw nerve, with producers, who then turned on to pre-recorded red carpet interviews, each time the host went on stage.
Although efforts to get hold of the comedian over the last few days have been in vain, he touched briefly on the subject in a terse Facebook post a day after the show.
"Ok. It looks like comedy isn't TV friendly yet . . . enjoyed Nama this year though," he said.
Earlier on the same day, he may have had an inclination that he was going to step on some toes.
"I feel like I will be doing a tightrope act tonight #NAMA2017," he wrote on his Facebook wall a few hours before the ceremony.
National Arts Council of Zimbabwe spokesperson, Catherine Mthombeni defended the selection of Ncube as the host.
She said the comedian had put a lot of work in marketing Zimbabwe through his stage work across the globe.
"Carl has been breaking barriers to bring Zimbabwean stand-up comedy to the world. He has performed in many countries. He is bringing the spotlight on Zimbabwe because of his relentless work," Mthombeni said.
Ncube made a number of stinging remarks, attributing Zimbabwe's problems to the Shona people and took swipes at other tribes, in a development that the powers-that-be felt was meant to fan tribalism.
Some viewers, who took to social media, had no kind words for ZTV, which they accused of being biased and failing to appreciate the nature of stand-up comedy, which is Ncube's occupation.
They accused the television channel of cutting away to pre-recorded red carpet interviews whenever Ncube took to the stage.