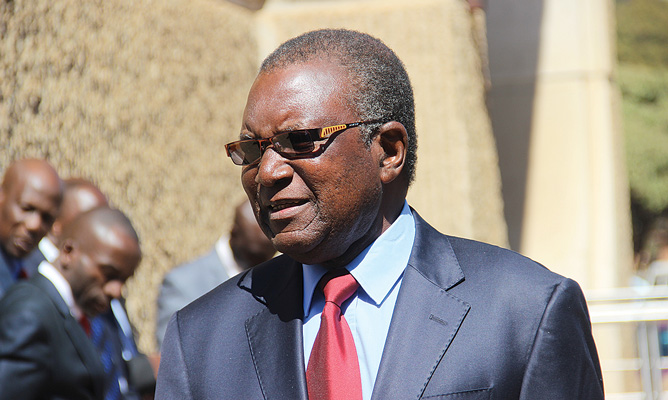 THE rehabilitation of the dilapidated Bulawayo-Nkayi Road will not be done anytime soon, Transport and Infrastructural Development minister, Joram Gumbo has said.
By NQOBANI NDLOVU
The road, whose construction began in 1993 and was supposed to be completed by 1999, has been at the centre of debate over the structural underdevelopment of Matabeleland.
Presently, less than 50km of the nearly 170km Bulawayo-Nkayi road has been widened and resurfaced.
Last Thursday, Gumbo told Senate that the government had no immediate plans to rehabilitate the road.
"It is one of the roads that we are going to construct on what we call a BOT (build-operate-transfer) model, but before that BOT takes place; it takes a lot of time," he explained.
"As you can see, even the one that we are talking about now, the Beitbridge-Chirundu Road, it was awarded last year in February, but up to now, construction has not started.
"So at times, maybe, we become too overzealous and let our colleagues know that we are going to be doing whatever we want to do and you will expect us to be on the ground the following week or month.
"It is not really possible. The plans are there and we will be working on that road, which is on a BOT model. So, we have not forgotten about it, but at the moment, it is in a bad state and nationwide, all roads are washed away." The road is among other several government projects in Matabeleland that have stalled.
Former Vice-President, Joice Mujuru once claimed that funds earmarked for rehabilitation of the road had been diverted to feed hungry Zimbabweans.
Gumbo said his ministry wanted to ensure all roads "are passable" because "there is a lot of crop that is going to be harvested this year because of the command agriculture and we would want to make sure that all the roads are trafficable".