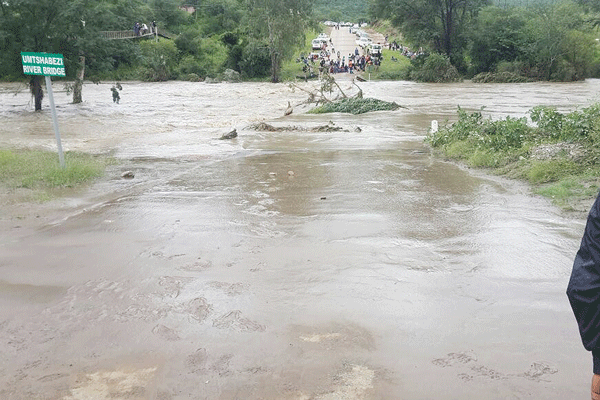 POLICE have expressed concern over the increase in cases of drowning amid reports that 132 people have perished over the past two months, as the country continues to receive excessive rains.
BY XOLISANI NCUBE/OWN CORRESPONDENT
Police spokesperson, Senior Assistant Commissioner Charity Charamba, yesterday said drowning deaths had increased by 14%, compared to the same period last year.
"It is quite disturbing to note that in spite of intensive awareness campaigns being carried out by the police, Civil Protection Unit and other stakeholders for people not to cross flooded rivers, some members of the public seem not to take heed of the calls," she said.
"Pedestrians and motorists are discouraged from attempting to cross flooded rivers. Even fishermen should not fish from islands and other unsafe places near water bodies when weather conditions are not favourable. Members of the public are urged to think safety first."
During the same period last year, 116 people drowned, as they attempted to cross flooded rivers.
"We urge people in flood-prone areas to move to higher and safe areas in these times of incessant rains. The Department of Meteorological Services has forecast more rains that may result in more floods being experienced in the country, hence, the need to take necessary precautions," Charamba said.
On Monday, nine families in Nyahombe Resettlement Area in Ngundu, Masvingo province, were left homeless after their houses were submerged in water after a heavy downpour.
Another five families in Chief Nyajena's area in Masvingo were also affected by flash floods after Mutirikwi River burst its banks.
Police said two people were marooned on an island along Sebungwe River in Binga and were later rescued by fellow villagers, as two bodies were recovered from Zhove Dam in Beitbridge on Tuesday.
In another incident, the Police Sub-Aqua unit rescued a woman with a baby strapped on her back marooned in Mzingwane River.