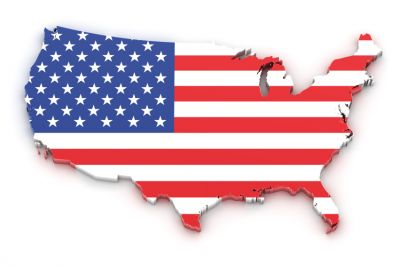 THE United States government has removed ZimRe Holdings Limited (ZHL) from its sanctions list, a development that would see the group trading freely, expanding its operations and competing on an even playing field across the markets.
BY BUSINESS REPORTER
ZHL was removed from the sanctions list on Thursday, having been blacklisted since July 25, 2008.
The US Department of the Treasury's Office of Foreign Assets Control (Ofac) placed ZHL alongside 16 entities and an individual, arguing that their support for President Robert Mugabe's regime contributed to the undermining of democratic processes and institutions.
Ofac is a division within the US Department of Treasury responsible for implementing and enforcing economic sanctions on individuals and companies perceived to be acting contrary to the interests of the US government.
Commenting on the development, ZHL chief executive officer, Stanley Kudenga said this was a very significant milestone for the group, which heralds a new chapter for the expansive and diversified investment group.
"ZimRe appreciates Ofac's quick action and deletion of ZimRe from Ofac's list of Specially Designated Nationals.
This is a positive start to 2017, and ZimRe looks forward to continuing to grow its business in 2017 and beyond," he said in a statement Friday.
"It means that we have to re-strategise from a number of perspectives in view of this key development. It also means that we will be able to expand our operations, trade freely and compete on an even playing field in both the domestic and regional markets."
The group said, in a statement, that sanctions have had a negative impact on its ability to trade freely on international and regional markets.
This is because the sanctions not only applied to ZHL as an entity, but to all other organisations associated with or where ZHL had an interest, it said.
"The group's assets, including cash, were blocked. Cash remittances were intercepted without notice and never reached ZHL or the intended business partners," it said.
ZHL said its entities, particularly those operating in the regional markets, faced stigmatisation and lost business.
"The sanctions resulted in loss of prestige, goodwill and market confidence with dire consequences on financial performance."
"Competitors took advantage of the listing to de-campaign ZimRe operations, resulting in loss of market share.
Baobab Re lost market share from being the dominant and leading reinsurer in the domestic market," it said.
Last year, Ofac removed sanctions on ZB Financial Holdings, Infrastructure Development Bank of Zimbabwe, Zimbabwe Fertiliser Company and Chemplex Corporation.
In its financial results for the half year ended June 30, 2016, ZHL saw its operating profit growing by 63% to $2,54 million from $1,55m in the same period in 2015.
Profit-after-tax from continuing operations was $1,25m in 2016, up 45% from the same period in 2015 due to a decline in operating and administrative expenses.