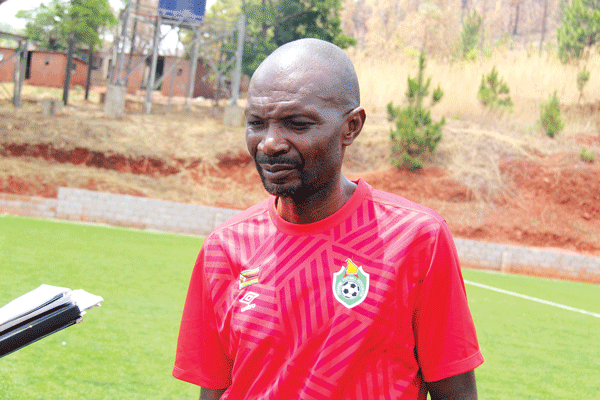 The Warriors will aim to succeed where they are generally expected to falter when they delve into the 2017 Africa Cup of Nations starting tomorrow, in a tournament where odds are heavily stacked against them.
BY Kevin Mapasure in Libreville, Gabon
Placed in the toughest group at the continental showcase that explodes into action today, Zimbabwe will be aiming to shame all their doubters against Algeria tomorrow, Senegal on Thursday and Tunisia on January 23.
Bookmakers have put the Warriors on $101 to win the tournament together with Togo and Guinea Bissau.
This means that for every $1 a punter places on the Warriors to win the tournament, they will yield $101. Such odds trigger memories of Leicester City in England, who won the league title in a season they were firm favourites for relegation from the top-flight.
Put simply, if one places $10 on the Warriors going all the way and win the tournament, they stand a chance of winning over $1 000. If the Warriors win the tournament, a $100 bet would harvest a little over $10 000.
Kalisto Pasuwa's Warriors can draw inspiration from Leicester's feat.
Ivory Coast have been picked as favourites to win the tournament by most bookmakers and yesterday Bet365 had the reigning champions on $4,50 to win the tournament.
Zimbabwe's Group B rivals Senegal, who will be parading an array of stars based in top European leagues including Liverpool's Sadio Mane, are second favourites with their triumph paying $6.
Algeria are not too far off on $8 for every dollar staked on them winning the 2017 edition.
Tunisia, on the other hand, are generally expected to falter at some stage with $21 their paying price.
Zimbabwe are paying $21 on them winning Group B.
In tomorrow's match, the Warriors are on $6 for their win against Algeria while the North Africans, who will be parading the likes of Leicester's Riyad Mahrez and Islam Slimani, are $0,57 to win the match.
Algeria coach, George Leekens has refused to rule out a win for the Warriors, describing them as a dangerous side that can be a party pooper.
Pasuwa is also confident that his team can progress to the quarter-finals to improve from the 2004 and 2006 performances, where they were booted out in the early vetting stages.
Zimbabwe defeated Algeria in the 2004 edition, but they lost to Senegal.
In the match against Senegal this time on some websites that provide betting tips, are even advising punters to place their bets on the Lions of Teranga keeping a clean sheet.
The Warriors defence has been described as they weak link expected to ship in goals.
The forward line is not being given a chance either, with a $67 stake put on Knowledge Musona winning the Golden Boot award.
Musona has been picked as the most likely Zimbabwean to finish the tournament with the highest goal tally.
Gabon superstar, Pierre-Emerick Aubameyang is the favourite to finish as the tournament's highest goalscorer.
The price on him achieving that is $6 while Aston Villa's Jonathan Kodjia, who will be competing with Stoke City's Wilfred Bony for a berth at the top of Ivory Coast's attack, is second favourite on $10.
Algeria's number nine, Slimani, and Egypt's Mohammed Salah are both on $11 to become the top goalscorers while Mane is a $13 bet.
The Ghana pair of Andre Ayew and Asamoah Gyan are $15 and $17 bets, respectively.
If the general sentiment is anything to go by, Zimbabwe are a hopeless lot, but Pasuwa has challenged his charges to prove the doubters wrong and march on to the last eight.