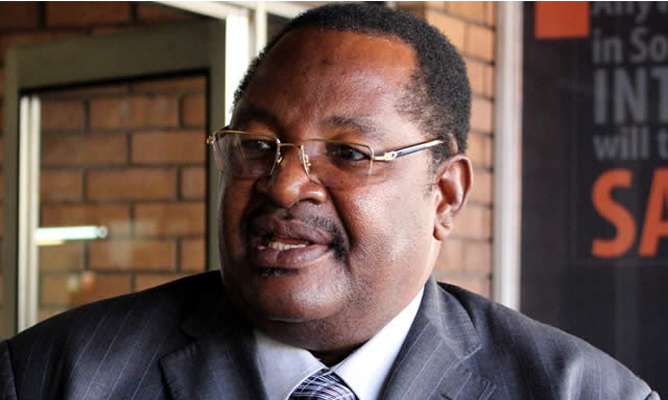 MACRO-Economic Planning and Investment Promotion minister Obert Mpofu's business entity, Kanhondo Safaris and Tours, has been sued by Total Zimbabwe over a$32 000 fuel debt.
BY CHARLES LAITON
In summons filed at the High Court last month, Total Zimbabwe, claimed it supplied fuel worth $31 999 to Kanhondo Safaris based in Victoria Falls, but the latter had refused to pay for the consignment.
However, Mpofu's business entered an appearance to defend notice, arguing the claim was ambiguous.
In its declaration, Total Zimbabwe, did not state the date when the agreement was signed and where the fuel was delivered, Kanhondo said.
The fuel dealer simply said: "Plaintiff [Total Zimbabwe] and defendant [Kanhondo Safaris] entered into a credit agreement wherein plaintiff could supply defendant with diesel on credit and payments being done afterwards. The credit agreement was concluded by both parties in Harare at plaintiff's offices."
It added: "Plaintiff supplied diesel to defendant and an invoice was raised in the sum of $31 999 and same was delivered to defendant for settlement. Defendant did not pay in terms of the invoice despite numerous demands that were done by plaintiff."
Among the questions asked by Kanhondo was evidence of whether the said agreement was done in writing and if so, they requested a copy of the agreement to be supplied. Kanhondo further said if the agreement was not in writing, it wanted to know when the agreement was made and details of the signatories to the deal.
"What are the salient terms of the agreement? How much diesel was to be delivered and what were the intervals of payment? Was any payment ever made, how much diesel was supplied and over what period and what was the price per litre," Kanhondo asked saying it would also want to know who delivered the said invoices and who received it on its behalf."
In response to the demand for further particulars, Total Zimbabwe said: "The requested particulars are evidentiary in nature and do not assist defendant to plead any way. Copies of invoices can be discovered and defendant is in possession of the same."
The matter is still pending.