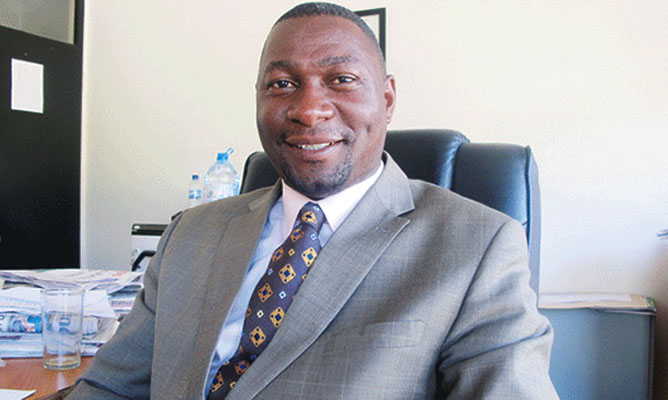 The tiff between Econet and ICT minister Supa Mandiwanzira is unnecessary, and that it is playing out in the public gallery is unfortunate.
NewsDay Comment
Both parties have so far not covered themselves in glory, and there is need for them to stop squabbling and seek to find common ground behind closed doors.
Mandiwanzira's statement in response to Econet betrays his misplaced belief that he is beyond reproach and criticism, simply because he is a government minister.
Econet's response to him was a reaction to his statement and the minister should be under no illusion that he should get away with fibs, as Econet alleges, simply because he can accuse his critics of engaging in politics.
Simply put, Mandiwanzira cannot have his cake and eat it too.
That the tariffs that Econet had implemented were extortionate is beyond doubt, but that should not give Mandiwanzira room to settle old scores and score cheap brownie points.
On the other hand, there can be no justification for Econet to increase data tariffs by such a humongous margin.
Econet have genuine grievances, firstly that they are the only company expected to pay licence fees in one go and they are a victim of the curious infrastructure sharing that the government wants imposed on them.
They will never get a fair deal in this country, where the government is both a player and a regulator, and it is convenient for them to cry wolf and win the sympathy of the masses.
But they have the masses on their network and that gives them the chance to spread their costs and losses across more than six million subscribers, meaning — no matter how unfair —they still have massive financial power compared to their rivals.
Econet have all the goodwill, but they risk squandering it because of their seeming greed and taking their customers for granted.
The company has for a while behaved like an 800-pound gorilla, which goes where it wants, increases tariffs when it wants and forces suppliers to reduce costs.
In 2015 Econet was forced to reduce tariffs and their response was to tell their suppliers to cut costs by 15% and they also reduced their employees' salaries by 20%.
In this regard, if Econet were to get its wishes to increase tariffs, say by close to 2 000%, will they also allow their suppliers to do the same, just as they did when tariffs were slashed?
Both Econet and Mandiwanzira need to do some soul searching, as this episode leaves both their images tarnished.
Mandiwanzira, as the minister, should be mature and impartial in how he deals with players in his sector, whereas Econet look like they think they will get away with murder because of how big they are.